Corals adapted to global warming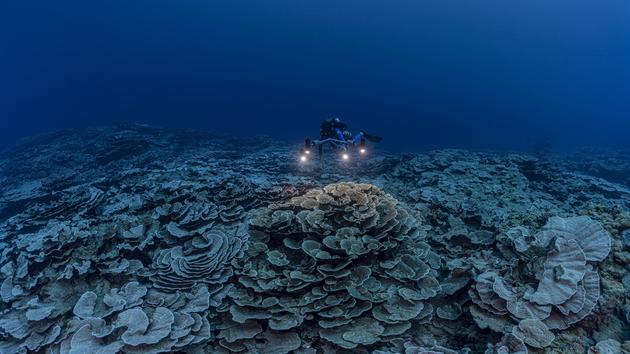 DECRYPTION – A huge deep coral reef, discovered off the coast of Tahiti, is resilient to climate change.
It's a glimmer of hope for underwater life: coral reefs, wonderful nurseries for fauna and flora, could sometimes be more resistant than we think. Admittedly, the shallow corals (in the first twenty meters of the tropics) are disappearing. But others may be less impacted by climate change.
Read alsoBarrier Reef: A Jewel in Peril
Off Tahiti, a coral reef was discovered more than thirty meters below the surface of the Pacific Ocean. Intact, the corals are not affected by disease or global warming. However, "in 2019, there was a heat wave and the sea temperature was measured to rise by 1°C up to 50 meters deep, where it was then 30°C instead of 29°C", recalls Laetitia Hédouin, CNRS researcher at Criobe (Center for Island Research and Environmental Observatory), in Moorea, French Polynesia. A sufficient degree to affect coral reefs…
.