Corona Recovery: These problems are happening after recovery from corona, do not ignore these symptoms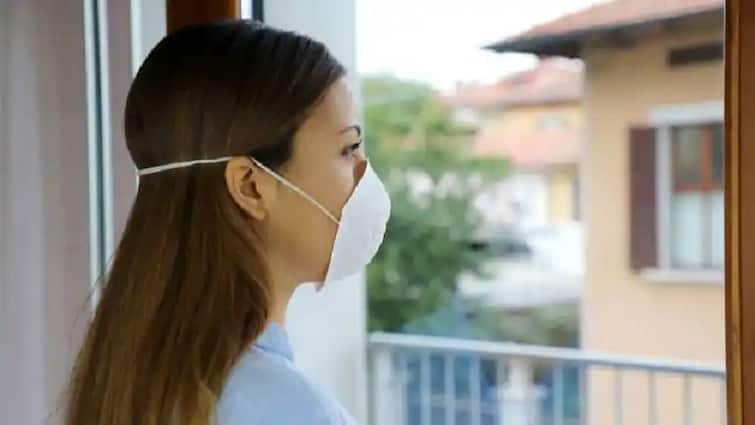 Corona Recovery: Even after recovering from Corona, many people are facing various problems. It can also be called acute post-cavid syndrome. Doctors say that after recovering from Kovid, many people may be at risk of getting some kind of infection or some chronic disease again. Many people may have this type of complaint for weeks and months. However, it depends on how much the corona virus has attacked your body. People who have had a greater effect of corona virus may have many problems for up to 6 months after getting corrected. In such a situation, if you are having any problem with this, then please consult your doctor.
Post Covid Symptoms
Many people continue to have trouble even after the report of Kovid comes negative. You can call it post cavid signs. Many people do not feel a mild cough, head and body pain, fatigue, shortness of breath and taste even after recovering. Long Covid causes many problems. In such a situation, if you have this problem for a long time, then it can also affect the lungs, heart, kidney or brain.
1-cough cold Many people continue to have a cold and cough for months after recovering from the corona. Cough can be very annoying for such people. In such a situation, it is believed that it is Post Covid Symptoms. If the cough lasts for a long time, it should not be ignored.
2- Headache and fatigue Corona infected people feel tired for a long time even after recovering. In such a situation, if you have both a headache and fatigue, then you may have problems. Let us tell you that the corona virus causes damage to the muscle fibers, which causes pain and tension in the body. But with regular exercise and food, you can fix it. Seek doctor's advice if you have more problems.
3 – Difficulty breathing The corona has the greatest difficulty in breathing when the oxygen saturation is low. Shortness of breath is the most common symptom of corona. Although, breathing problem also ends when cured, but some people continue to have this problem for several weeks. Those who have been attacked by the virus may have this problem. For this, you do breathing exercises.
4- Stress and sleeplessness- Some patients of Corona are struggling with the problem of stress and inability to sleep. Due to fear of infecting the kovid, people are facing difficulty in not sleeping, which remains even after recovery. But keep in mind that with good sleep you recover fast and at the same time your immunity is also strong. So do yoga for good sleep.
5- Swelling of feet- After recovering from corona, many people are having swelling problems in the legs. After recovering from Kovid, pain in the feet, swelling on the ankles, increased heart rate, and weakness in the body are becoming considerable. This is also happening because the problem of blood clotting is increasing in the body due to corona. For this, eat things rich in vitamins. See a doctor if you have more problems.
Also read: Cleaning of the mouth is very important to avoid Black Fungus, know what precautions to take?
Check out below Health Tools-
Calculate Your Body Mass Index (BMI)
Calculate The Age Through Age Calculator
.