Corona virus: infection is spreading due to these mistakes, be careful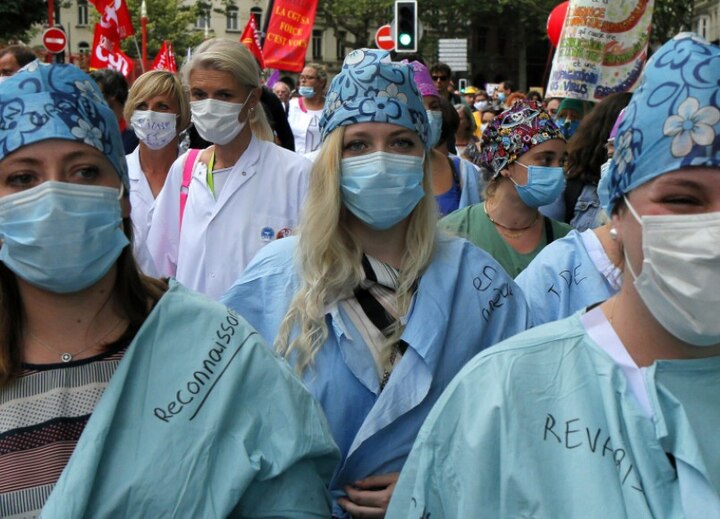 New Delhi The figure of corona infects has crossed 91 lakhs across the country. So far, 91 lakh 77 thousand 840 corona infected cases have been reported across the country. At the same time, once again the speed of corona infection is seen increasing rapidly. Corona infection is expected to intensify with the onset of cold weather.
Amidst the possibility of a third wave of corona infection, health experts say that people will have to be very careful to prevent corona. According to experts, until the vaccine of the corona infection is produced, it would be prudent to take necessary precautions to prevent the corona virus. Let us tell you what are the five reasons why you can stop the corona infection from spreading.
Social Distancing
To prevent corona infection, it was told in the beginning that the spread of corona can be stopped by following social distancing. At the same time, most people are not paying attention to this after the relaxation of the lockdown imposed to prevent corona infection. In the past, social distancing was ignored in many parts of the country. Due to which corona infection is spreading very fast. In order to prevent the spread of corona infection, adherence to social distancing is most important.
Masks
The World Health Organization has stated the use of masks to prevent the spread of corona infection. Research on the corona virus has shown that the virus particles in the air can cause infection. To prevent this, it is always recommended to use masks. Along with this, changing the mask from time to time is also very important.
Use of sanitizer
Corona virus infection is also caused by touching. So always keep the sanitizer with you when you get out of the house. The virus can be neutralized by the use of a sanitizer.
Attention to cold, cold
Talking about common symptoms of Corona virus, cold, cold, fever, cough are the main symptoms. At the same time, in many backward areas of the country, people are avoiding to get it investigated when it comes to cold or fever, considering it as a common disease. Which is quite fatal for corona virus infection. If you get a cold or fever, go to your nearest health center and get corona test done.
Read also:
Health tips: whether or not diabetes patients should eat peanuts, know here
Health Tips: Don't forget these five mistakes in winter, it is dangerous for health
.