Coronavirus: a slower second wave, but potentially more deadly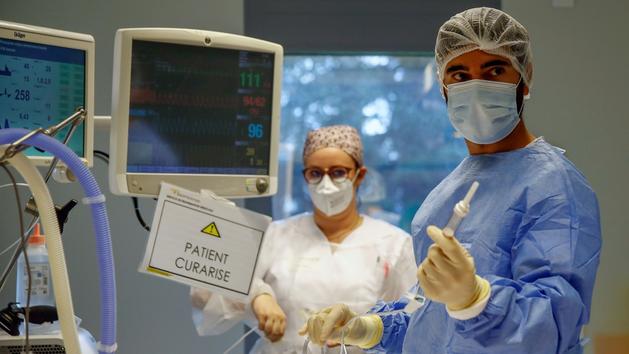 DECRYPTION – In the spring, the wave of contamination, very high and sudden, was quickly broken by the confinement. That of this fall is slower, but inexorable. It could cause more deaths.
In a few weeks, the epidemiological debate has slowly slipped from "are we facing a second wave?" to "will it be more serious than the first?" The exponential growth in the number of hospitalizations, then resuscitations and now deaths, has logically followed that of the number of new cases (see infographics below). Even the most fervent sellers of hope on television sets don't have much in store to reassure the public. The next few weeks promise to be brutal.
With nearly 18,000 hospitalized Covid patients, we are already at the same level as on March 28, eleven days after the start of confinement on March 17 … The current number of people in intensive care (2,761) had been crossed between March 24 and 25 , as well as the number of recorded daily deaths (around 200). The picture of the epidemic is therefore already much worse than it was on March 14, when Emmanuel Macron solemnly spoke to declare "war" on
.