Coronavirus: Alcohol-free hand sanitizer, like alcohol-based products, is effective in killing the virus – Research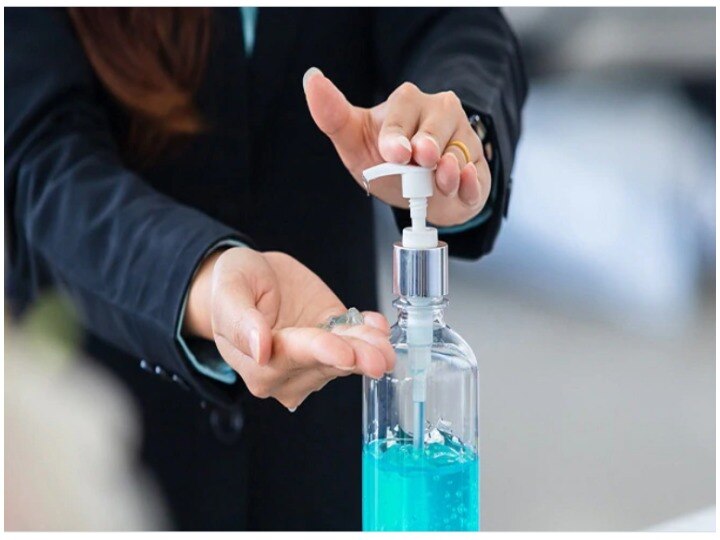 Right from the beginning of the corona virus epidemic, experts have been insisting people use hand sanitizer. He says that there should be at least 60 alcohol in the hand sanitizer to kill the virus. But new research has shown that alcohol free hand sanitizer is also effective in eradicating the virus.
Alcohol free hand sanitizer also effective against corona virus
Researchers researched four non-alcohol sanitizer products and found that three to 15 minutes of them killed 99.9 percent of the corona virus. Researchers made a comparative study of the effect of benzalkolium chloride and other compounds. Benzalkolium chloride is commonly used in alcohol-free hand sanitizers.
Researcher Benjamin Oglaive of Brigham Yang University in the United States stated, "The results of our research have shown that alcohol-free hand sanitizer works in the same way. If we limit its use, the corona's spread is reduced to a great extent Can come. " Alcohol free hand sanitizers have also proved effective against other viruses, including the first common cold and the viruses that cause seasonal flu.
Researchers told the spread of corona can be controlled to a great extent
Researchers say that it can make the lives of those people who have to clean more hands especially for healthcare workers. It is worth mentioning that this is the first time that a common sanitizer has given encouraging results in some research, on the basis of which experts have advised to promote the use of hand sanitizer prepared without alcohol.
According to American research published in the Journal of Hospital Infection, a hand sanitizer prepared without alcohol has also proved effective in killing the virus. The Food and Drug Administration's official directive is that 'the best way to reduce the risk of infection and falling ill is to wash your hands with common soap and water'.
If this is not possible, according to the guidelines of the Center for Disease Control and Prevention, people should use an alcohol-prepared hand sanitizer containing 60 percent alcohol. The new research team believes that their discovery "may actually provide an opportunity to change the government guidelines on hand sanitizers".
These 4 finalists got on Bigg Boss 14, the journey of these contestants is over
Ind Vs AUS: Stark withdraws from the T20 series for Australian team
Check out below Health Tools-
Calculate Your Body Mass Index (BMI)
Calculate The Age Through Age Calculator
.