Coronavirus: Very low risk of infection in newborns, no need to separate from mother- research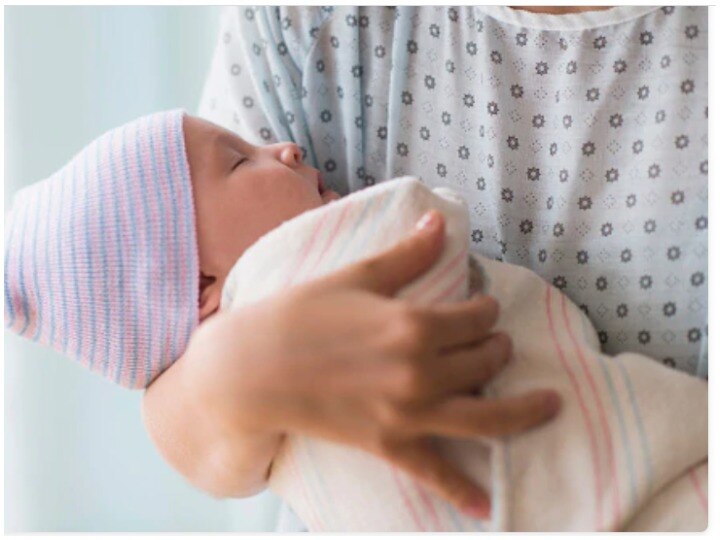 Coronavirus: The risk of newborns becoming severely infected is slim. Revealed after testing corona virus infection in British newborns. This is the first research by the Nuffield Department of Population Health at Imperial College London and Oxford University. Research results have been published in Lancet Child and Adolescent Health.
Newborns not at risk of serious infection
According to the report, researchers found children younger than 29 days of age to be infected with Kovid-19. Those who needed to be admitted to the hospital. These children were infected with the Corona virus between early March and April. Researchers found that 66 children underwent hospital treatment during the first wave of corona virus in Britain.
He told that this number was equal to one out of 1785 births or 0.06 percent births. Of the 66 newborns, only 17 were suspected to have had the infection through their mother in the first week of birth and 7 out of 17 children were infected despite being separated from their mother immediately after birth.
British scientists claim trial quoting
The results of the research reinforce that the newborn should be kept together with the mother. Even if the mother is suspected to be infected. Six children were diagnosed with Kovid-19 while in hospital and 9 children died of Kovid-19. The researchers said that when the data was tested, about 90 percent of the children were completely cured of the infection and were discharged from the hospital.
According to research, compared to 13 percent of older children, 36 percent of the newborns needed more oxygen or ICU when the disease was serious, but the risk of serious infection in newborns was found to be negligible. Research said that very few children got the disease of Kovid-19 from their mother. In its light, he explained that if the mother is infected with the corona virus, then there is no need to separate her child from it at birth.
Sushant's sister Bhagwat Geeta, who is struggling with stress, is taking support, read full news
Sourab Ganguly asks players on successful IPL 2020 event
.