Côte d'Ivoire facing the challenge of reforestation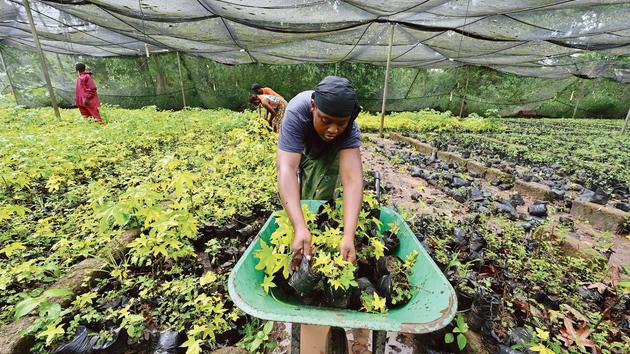 SURVEY – After losing 80% of its forest cover since the start of the 20th century, the country is banking on new agricultural practices to reverse the trend. But the last hectares of primary forests remain threatened.
Special Envoy to Ivory Coast
The branches of a solitary néré stretch above the cocoa field. The tropical tree, the bark of which is used as a decoction in traditional medicine, was miraculously preserved when the cultivation of beans replaced the primary forest twenty years ago. But recently, new species are rising, like him, among the cocoa trees. A colatier which gives fruit prized in wedding dinners, an avocado tree, a bete, the wood of which will one day make good furniture, and others. "When they are older, these trees will create cocoa shade and retain the soil during the rain", hopes Mamadou Zela, the owner of the two-hectare field, located in the rural region of La Mé in southern Côte d'Ivoire.
Since he took over the farm after his father's death, it has produced less and less cocoa. "Five years ago we still harvested two and a half tons of beans, he recalls. Then the yield fell to a
.