Covid-19: a self-test without a prescription authorized in the United States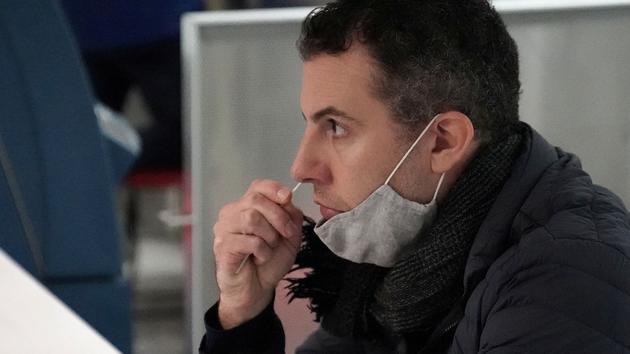 Designed by an Australian company, this test would give a result in 20 minutes, sample included.
In January, the first home-based Covid-19 self-test will be available in American supermarkets, without a prescription. Emergency clearance was issued on December 15 by the FDA, the US Food and Drug Administration. This self-test will be sold for around 30 dollars (24.40 euros). It will be delivered 100,000 copies in January, said in a statement Ellume, the Australian company specializing in diagnostic devices that designed.
Read also :France cleans up antigen tests
It plans to deliver up to 20 million units in the first half of 2021 in the United States. Ellume announced on October 7 that it had obtained $ 30 million in research funding from the NIH (National Institutes of Health), the American equivalent of Inserm, to accelerate development and start production.
Impressive performance
On paper, the performance of this test is impressive. According to the results of an independent study carried out on 198 people, aged 2 to 82 years, its reliability is about 96% compared to a virological test (with a sensitivity of 95% to detect positive cases and a specificity of 97% to detect negative results). He would give a result in 20 minutes, sample included.
Importantly, there is no swab to stick deep into each nostril to perform what experts call a "Nasopharyngeal swab": it will suffice to slightly slide the cotton swab delivered in the pack into the nose. The sample is then moistened with a reagent and then introduced into the test box. If the virus is present, the fluid reacts with one of the viral proteins (also called an antigen), emitting a characteristic small fluorescent radiation. This is not visible to the naked eye but detected by a nanocrystal, called a "quantum box", which starts to vibrate. This automated optical reading is then transmitted by Bluetooth to an application downloaded to a smartphone. The lack of human intervention, in particular for reading the result, would partly explain its good performance.
Read also :Before Christmas, the Covid Testing Rush began
A first self-test had already been authorized in mid-November by the FDA but it is only sold on prescription and has not yet been deployed. At first, it should only be available in Florida and California before being more widely distributed in the spring in the rest of the country, said this week the site of NPR, the American public radio.
.