Covid-19: Africa fears a stronger wave than the previous ones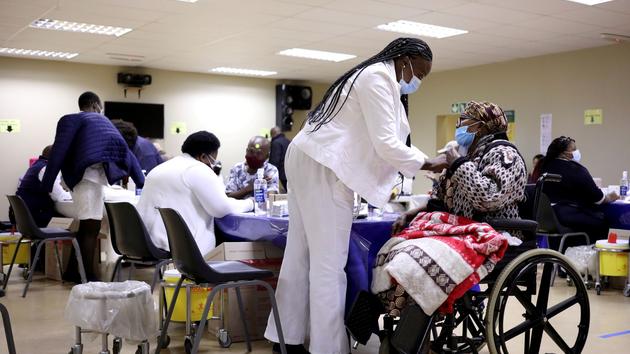 A combination of factors are behind the resurgence of the disease, according to the WHO.
Africa is currently experiencing a resurgence of the Covid-19 epidemic which could, according to forecasts by the World Health Organization, be stronger than the waves previously observed on the continent. "A combination of factors, in particular the weak compliance with barrier measures, the increase in social interactions and movements, as well as the spread of variants, are at the origin of this resurgence of the disease", explains the WHO in a statement released last week.
Read also :Variant Delta: effective vaccines in the face of the new mutation
Twelve countries report an increase in cases, but screening systems are very uneven on the continent, which blurs the legibility of the situation. Tunisia, considered a good sentinel for North Africa due to its efficient data collection, is experiencing an exponential growth in daily infections (290 cases per million inhabitants) and a significant mortality reported to its population. "While only 10% of Tunisians have received
This article is for subscribers only. You have 66% left to discover.
Pushing back the limits of science is also freedom.
Continue reading your article for € 1 the first month
Already subscribed? Log in
.