Covid-19: after a month of confinement, the epidemic is slowly ebbing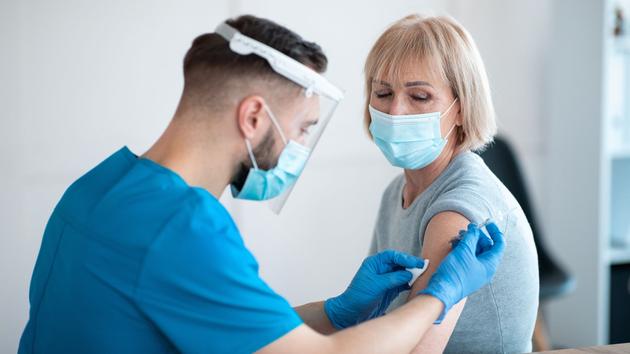 ANALYSIS – The situation remains very heterogeneous in the country, and the tension remains particularly high in many hospitals.
In a hurry to finally return to "normal" life, the French would be well tempted not to dwell too much on the epidemic curves. Because the decline in indicators is far from straightforward, which also explains the reluctance of the executive as to the timetable for lifting the restrictions. "Go slowly to prevent it from starting again", thus sketched Monday Emmanuel Macron, who must speak Friday on this subject.
Read also :Covid-19: Emmanuel Macron will present his "gradual and phased" crisis exit strategy on Friday morning
Admittedly, the epidemic peak seems behind us and the incidence rate is decreasing: after having exceeded 400 cases per 100,000 inhabitants a fortnight ago, it fell to 300. This still represents 26,200 new cases every day on average. , recalled the Prime Minister. Which remains very high after almost a month of confinement. National mortality also remains quite high with nearly 300 people dying every day from Covid in France.
"We now have enough hindsight to assess the effectiveness of the new restriction measures and unfortunately,
This article is for subscribers only. You have 76% left to discover.
Subscribe: 1 € the first month
Can be canceled at any time
Already subscribed? Log in
.