Covid-19: after Nice, "additional measures" in Dunkirk, announces Jean Castex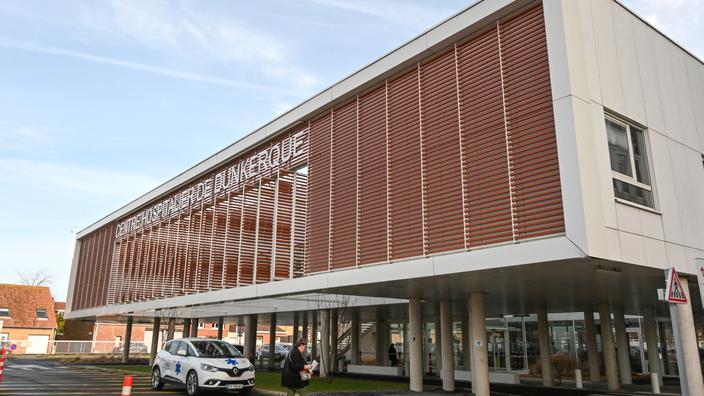 With an incidence rate of 901 cases per 100,000 inhabitants, the mayor asked the government to "examine urgently" the situation. Olivier Véran will be on site on Wednesday.
After the partial confinement announced on Monday February 22 in Nice and in 63 municipalities on the Riviera coast, all eyes are on Dunkirk. The epidemiological situation and the indicators there are bad. The latest figures put forward an incidence rate of 901 cases per 10,000 inhabitants in the urban community. This is more than in the Nice metropolis (700 cases per 100,000 inhabitants). "Additional braking measures"Of the epidemic will be set up in Dunkirk after consultation with elected officials, Matignon announced on Tuesday. Prime Minister Jean Castex says he has observed the "sharp deterioration in health indicators in recent hours". The Minister of Health Olivier Véran will visit the northern sub-prefecture on Wednesday.
Read also :"The confinement has tipped fragile children into psychological distress"
The city's DVG mayor, Patrice Vergriete, spoke on Tuesday morning with the head of government. He had asked that the situation of his city be "urgently examined " and alarmed on "An increasing rate of cases of English variants (about 72% of cases, Editor's note) ". "Dunkirk today deserves all the attention of the State, just like the agglomeration of Nice and the Alpes-MaritimesHe thought. The mayor of Grande-Synthe, which is part of the urban community of Dunkirk, Martial Beyaert (PS) is on the same line. "We are 10 days late on the measures to be taken ", He lamented on BFM TV on Tuesday.
Read also :Containment, vaccination: are local measures more effective?
The situation between the two territories however remains different. First, because Dunkirk is a "pocket" of contamination, in a department where the epidemic remains under control for the moment. The incidence rate in the North capped at 293 cases per 100,000 inhabitants, against 577 yesterday in the Alpes-Maritimes. In Mayotte at the beginning of the month, the entire Overseas Department was reconfigured for much more alarming rates: 800 cases per 100,000 inhabitants. If in Dunkirk, with 86 hospitalizations, the hospital reached saturation point, patients were quickly transferred to other establishments in the territory.
Finally, although the city – and its beach – is appreciated by visitors, Dunkirk's potential for tourism and population mixing obviously has nothing in common with that of Nice when the good weather returns. The risk of the epidemic spreading to the rest of France and Europe due to the flow of travelers was much more significant on the Riviera coast.
In a statement on Monday, the northern prefecture recalled the need to avoid gatherings "including in private places".
---
SEE ALSO – Covid – Nice: the right decisions?
.