Covid-19: are we approaching the peak of the fifth wave?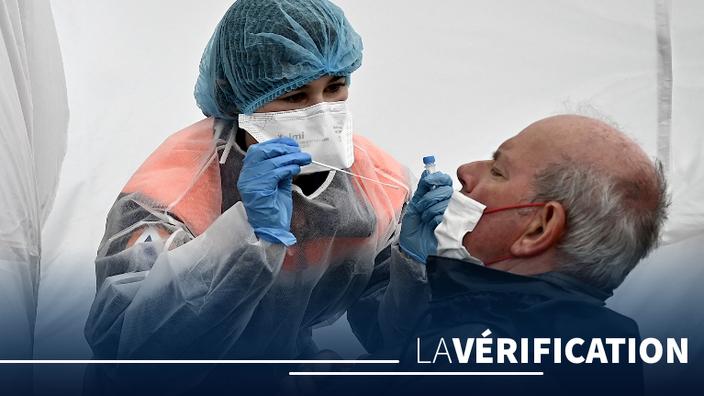 THE CHEKING PROCESS – Government spokesman Gabriel Attal cautiously referred to "the beginning of a slowdown in the progression of the epidemic". Is the culmination of this rebound in the crosshairs?
THE QUESTION. Are we heading towards the end of the tunnel? In the aftermath of the new government announcements to fight against the fifth wave of Covid-19, which hits France head-on, the government spokesperson, Gabriel Attal, spoke on France Inter "the start of a slowdown in the progression of the epidemic". In fact, if the number of daily contaminations continues to increase, the dynamic is slowing down slightly. Cautiously, the spokesperson therefore hoped to see "the start of the results of the efforts that the French have been making for several weeks now in the face of this fifth wave", While warning that the epidemic peak was"certainly not past".
But this slowdown may well be a sign that the peak of the rebound is approaching. This is also the opinion of the media Dr Martin Blachier, who believes on his Twitter account that "the peak will have passedAt Christmas, in less than three weeks. On December 3, the Minister of Health Olivier Véran also judged on franceinfo that he would be reached "end December […] if we change our behavior". So when can we reasonably expect to reach the peak of the fifth wave? Is it coming soon? And can we precisely calculate this deadline?
Read alsoCovid-19: why is there a fifth wave when the vast majority of us are vaccinated?
CHECKS. It fits all
.