Covid-19 at school: "My children are no longer considered as students but as cases"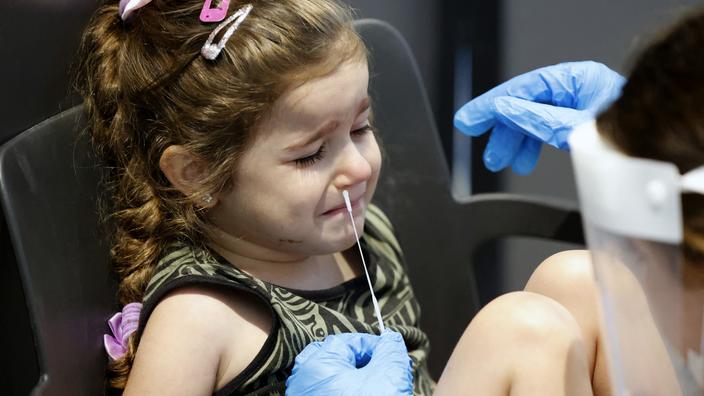 TESTIMONIALS – Queues, shortage of self-tests, terrorized children … Although relaxed Thursday, the new health protocol, subjecting students with contact cases to three tests in five days, exasperates parents.
They are at their wit's end. Since the introduction of the new health protocol in schools on January 3, these parents have been forced, if their children are declared a "contact case" of a student tested positive for Covid-19, to have them carry out three tests in five days: an antigen or PCR on D0, an autotest on D + 2, an autotest on D + 4. If no test is done, or if their child tests positive, he or she must remain in isolation for seven days.
Read also"At school, health rules prohibit students from studying seriously"
If the protocol has been relaxed since January 7, – no need to start this course of three tests again if a new positive case is detected in class, within a period of less than seven days – these parents remain worried for the weeks to come and overwhelmed. faced with a system deemed untenable. An exasperation also shared by the teachers, who call for a strike next Thursday.
Full appointments, endless queues in pharmacies or laboratories, self-tests not available, and young children terrified of taking samples …
.