Covid-19: at the Valenciennes hospital center, accelerated training for caregivers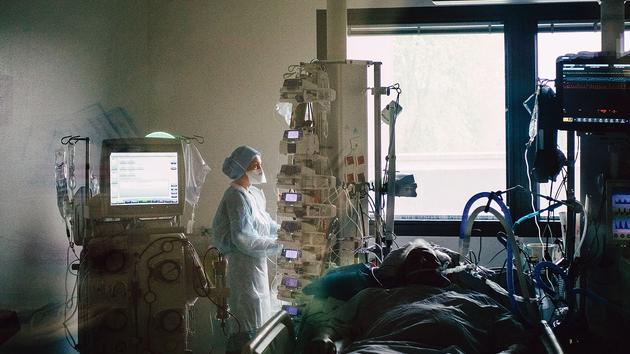 REPORT – To manage the influx of patients, it was necessary to learn the basics of resuscitation to the teams mobilized as reinforcements.
On a wall in the heart of Pole 5, that of emergencies, resuscitation and anesthesia, sits a poster: "Skills development". She recalls the work accomplished, in terms of training professionals to deal with the Covid crisis. This Friday, the service is calmer than in the middle of the first wave, but it remains energized. For six weeks, half of the resuscitation beds have been reserved for Covid patients, nine out of ten of which are occupied. "What we are experiencing is exceptional", recalls the Dr Julien Demanet, anesthesiologist. In an exceptional situation, the Valenciennes Hospital Center responded to adaptation. It was necessary to welcome many patients in sometimes critical condition, to apprehend an unknown disease, to face a strong overload of work.
Read also :"No scoop, but it's enriching": the citizens' committee on vaccination told by a random draw
"The duration of the crisis tires everyone, testifies the Dr Demanet. We aspire to regain a normal work rhythm… But we continue, the motivation of the teams is still there. " The motivation apparently does
This article is for subscribers only. You have 79% left to discover.
Subscribe: 1 € the first month
Can be canceled at any time
Already subscribed? Log in
.