Covid-19: B.1.1.529, this disturbing variant identified in South Africa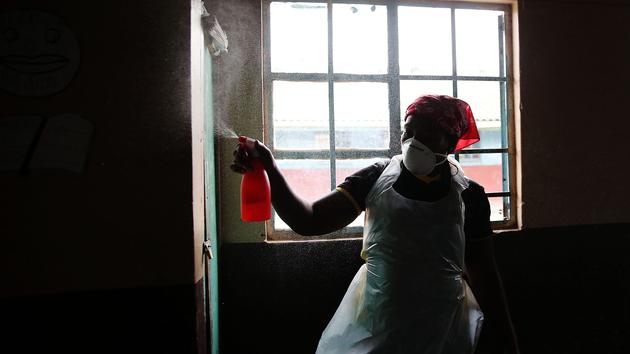 DECRYPTION – Its very rapid progress has put the country on alert. Researchers have found more than 30 mutations in the Spike protein, the peaks that bristle the surface of the virus.
The Delta variant, responsible for 99% of new cases in France and the majority of new infections worldwide, no longer seems to rule in South Africa. A new variant, code name B.1.1.529, is progressing very quickly there, even in the face of the very contagious Delta. "For about ten days we have seen a clear increase in cases and for five days, growth has become exponential, especially among young people", said Joe Phaahla, the South African Minister of Health, at a press conference. "More than 80% of the 1,200 new daily infections recorded on November 23 come from the Gauteng region", it is the most populated part of the country, with in particular the cities of Pretoria and Johannesburg.
Read alsoCovid-19: vaccine booster for all, reduced validity of tests … What Olivier Véran announced
Since Tuesday, the country has been on alert in the face of Covid. And two of the seven epidemic surveillance centers in South Africa, set up in February 2020, have carried out studies to identify the new variant.
.