Covid-19: Beijing under threat of containment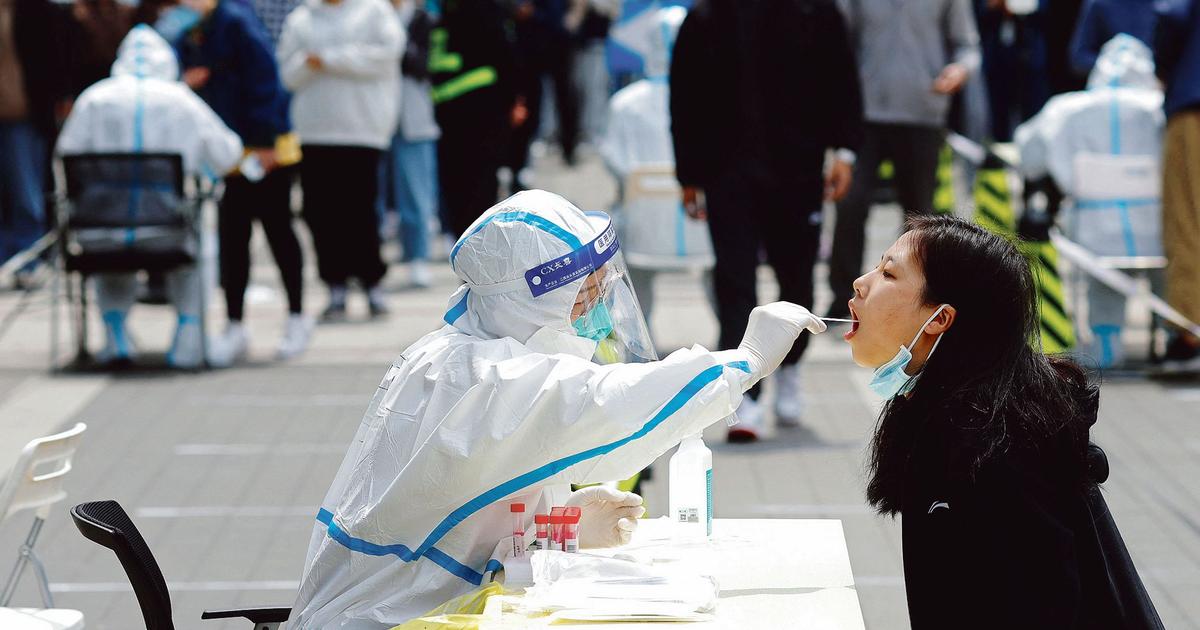 Trapped by the arrival of Omicron, the Chinese government is stuck in an untenable zero Covid strategy.
All the way to Beijing. The Chinese capital is engaged in a race against time against Omicron, in order to prevent a brutal confinement, already in place in Shanghai, while the second world economy is facing its strongest epidemic outbreak in two years. Authorities have imposed mandatory PCR tests on 20 million Beijingers, or nearly 90% of the population, and are sealing off an increasing number of neighborhoods.
Read alsoIn Shanghai, the zero Covid strategy sows anger and doubt
"Measurements cannot wait another day. All at-risk individuals and sites should be tested immediately," decreed Cai Qi, the leader of the Communist Party of the city, showing his determination to apply President Xi Jinping's zero Covid strategy without fail and to avoid the fate of Shanghai, paralyzed for weeks. Beijing recorded 213 new cases in one week, a tiny toll compared to the figures in Europe, but which is enough to put the showcase of the communist regime under siege.
Hunt down the recalcitrant
Shanghai, which recorded more than 500,000…
.