Covid-19: between Delta and Omicron, the situation remains tense in hospitals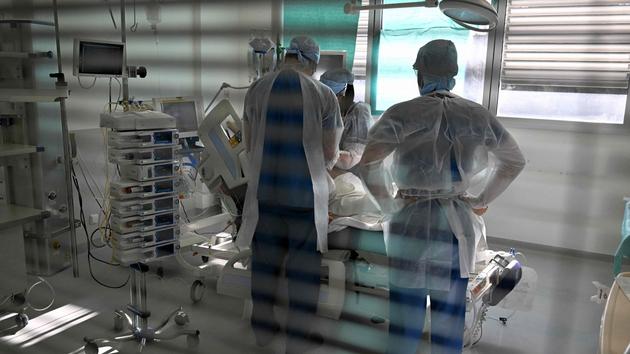 DECRYPTION – Hard-hit by two years of epidemic, the Covid units are still expecting a few difficult weeks.
What impact will the Omicron surge, which is suspected to now represent 87.5% of positive cases in France, according to the CovidTracker site, have on the hospital? The variant is fortunately less virulent than its predecessors – particularly in view of the South African and British experiences. Resuscitation services may not have to deal with the tsunami that was initially feared. However, the staff remain weakened, hard hit by two years of pandemic. It is also neither possible nor desirable to postpone scheduled care forever, at the risk of harming the health of the French. On the other hand, Omicron sends many patients in conventional hospitalization, which raises fears of a certain congestion, at the emergency level in particular.
For the moment, on the ground, the signals are still scrambled. Public Health France recorded 23,889 hospitalizations for Covid on January 12, a figure that has been increasing since…
.