Covid-19: Can Vitamin K Protect against Corona? Know its benefits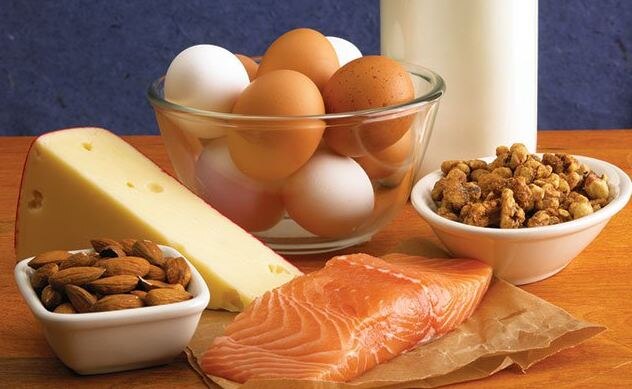 People are taking various types of vitamin supplements to prevent corona. Eating such food which will keep the immunity strong. In such a situation, vitamin K is very important for our body. Many doctors believe that vitamin K also reduces the risk of Kovid-19. Vitamin K does not allow the elastic fibers of the heart and lung muscles to decrease. In fact, Vitamin K is able to beat risk factors that promote corona. Vitamin K dissolves in fat, in which vitamin K1 and vitamin K2 are the main ingredients. Vitamin K2 stays in the blood for a long time which is considered very beneficial. Do you know how Vitamin K protects us from corona?
Which things does vitamin K contain?
You must include vitamin K items in your diet. Vitamin K is very beneficial for our body. For vitamin K, you can include dairy products, pork, cheese, soft cheese, chicken, egg yolks in your diet. Apart from this, vitamin K is also found in plant products like spinach, broccoli, sprouts. You can include these things in your meal.
Benefits of vitamin k
Increases immunity Using vitamin K increases immunity. Vitamin K prevents many inflammatory diseases. In such a situation, both these things save us from the danger of Kovid-19. Therefore, you must include vitamin K in your diet in some way.
Reduces inflammation People who have inflammatory diseases should use vitamin K. Vitamin K also acts as an anti-inflammatory agent which is beneficial in suppressing the signal of nuclear factor KB. Vitamin K protects against internal inflammation and mineralization process in age related diseases. Apart from this, as an antioxidant of vitamin K, it also reduces oxidative stress. Which causes inflammation.
Prevents blood clotting A research has said that a deficiency of vitamin K has been observed in the corona patients outside the liver. This is because in the critical condition of corona, there is also a problem of clotting of the blood. In such a situation, vitamin K prevents blood clotting. It has also been found in many people due to lack of vitamin K.
Endothelial S Protein Makes- Vitamin K also makes some amount of endothelial S protein in your body. This protein is made on the outside of the liver. Vitamin K increases its protein production and activates it. Due to the formation of this protein, Vitamin K saves you from local thrombosis, that is, the formation of blood clots in a particular organ.
Protects the heart and lungs Vitamin K creates calcium in soft tissue and protects the elastic fibers from depletion. Due to which the flexibility of lungs and arteries remains. The balance between the reduction of elastic fiber and maintaining it has a great effect on your heart and pulmonary health. In Corona, both these things are most affected. In such a situation, if vitamin K is in the right balance in your body, then your health will also be better in the corona.
Disclaimer: ABP News does not confirm the method, methods and claims stated in this article. Take these as suggestions only. Before implementing any such treatment / medicine / diet, please consult the doctor.
Also read: Buttermilk and lassi are beneficial for taste and health in summer, weight will also be reduced
Check out below Health Tools-
Calculate Your Body Mass Index (BMI)
Calculate The Age Through Age Calculator
.