Covid-19: cases of menstrual disorders after vaccination, according to the ANSM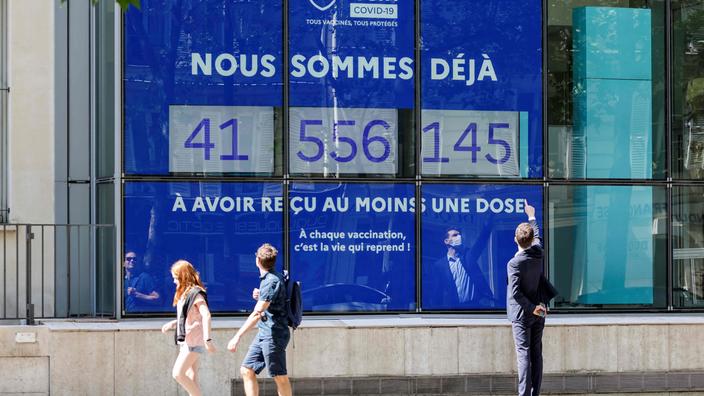 The drug agency has published its update on the various side effects observed after vaccination. Among them, menstrual disturbances are considered "potential signals".
What are the side effects of anti-covid vaccination? The Medicines Agency (ANSM) has scrutinized the side effects noted after the injection and detailed, in its weekly update of July 30, the safety profiles of the various vaccines.
Read also :Covid-19: should we fear a shortage of vaccine doses?
Of the 53,339,000 injections of the Pfizer vaccine as of July 22, 36,512 cases of adverse reactions have been reported, most of them mild. In adolescents, eligible for vaccination since June 15, 2021, "The profile of side effects is broadly similar to that of adults", and "66 serious adverse events were observed after vaccination". One case of myocarditis in the process of recovery was noted in an adolescent.
A report at European level
The report also mentions the death of a young man in his twenties a few hours after vaccination with anaphylactic shock, probably the case of Maxime Beltra. "To date, given the late onset and the very likely post-vaccination exposure to an allergen in this person with a known history of food allergies, there is nothing to conclude that this death is related to the vaccination.Says the report.
On the other hand, the ANSM classifies as "Potential signal" menstrual disorders in women (heavier periods, shifted from the usual cycle, etc.), observed at Pfizer and Moderna. With the latter vaccine, 36 cases have been reported, compared to 229 for the former. The report "Will be brought to European level", that is to say to the European Medicines Agency.
.