Covid-19: child vaccination at an impasse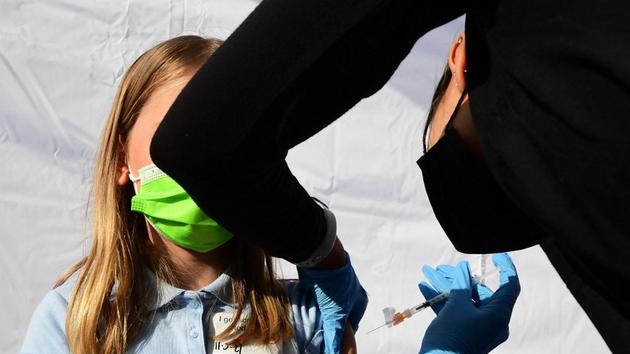 DECRYPTION – Less than 4% of 5-11 year olds have received at least one injection, while hospital admissions have never been so high.
Six weeks after its cautious start, at the heart of the Christmas school holidays, the vaccination campaign for children aged 5 to 11 continues to stall. Less than 4% of French children, including those who are most at risk of severe form, have received at least one dose of the pediatric version of the Pfizer vaccine. This rate is 52% in Spain, 28% in Italy and 16% in Germany.
A delay that Olivier Véran would like to make up for: the Minister of Health hosted a webinar on Tuesday morning, bringing together a large audience of general practitioners, city and hospital pediatricians, to give new impetus to the vaccination campaign for 5 – 11 year. "The individual benefit is such in children that we have to go much faster, much stronger, much further"underlines the minister who must visit Thursday the pediatric vaccination center of Saint-Nazaire (Loire-Atlantique).
Favorable risk-benefit balance
In a context of high circulation of the Omicron variant, just over 600 children…
.