Covid-19: despite large stocks, vaccination is slipping in Nigeria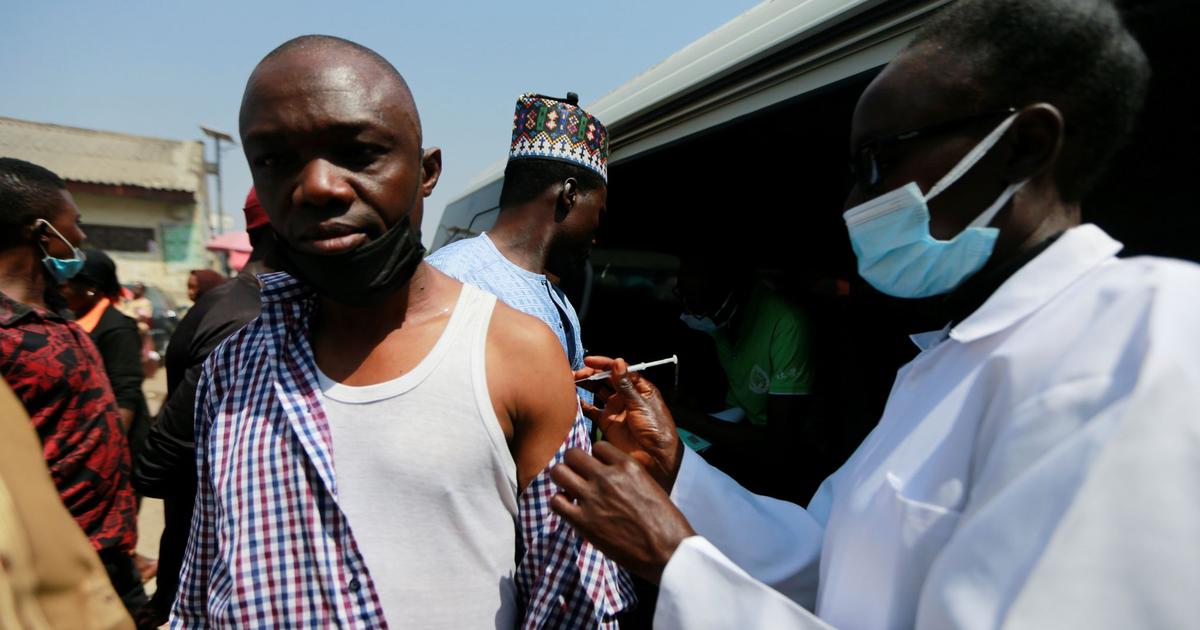 DECRYPTION – With only four million tests carried out since March 2020 and barely 250,000 confirmed cases, Nigeria is sorely lacking in tools to monitor the health crisis.
In Lagos (Nigeria)
Quietly seated in the back of an ambulance converted into a vaccination centre, nurse Adebayo Vifulake waits in the torpor of the afternoon. Parked in the courtyard of the Ebutte Meta hospital in Lagos, one of the most important in the Nigerian economic capital, it awaits the barge, which is becoming rare. "I only vaccinated about 15 people today," explains the young woman. "We have plethora of doses of Pfizer, Moderna and AstraZeneca, but those who come to get vaccinated are mostly wealthy people. The vast majority of the population is missing.»
While vaccines struggled to reach south of the Sahara in 2021, Africa has now received more than 600 million doses, including 96 million in January 2022 alone.The world answered our call", recently welcomed a leader of the WHO. In the scientific community, we recall the importance of vaccination at the global level to limit the circulation…
.