Covid-19: does the Omicron variant justify wearing a mask outdoors?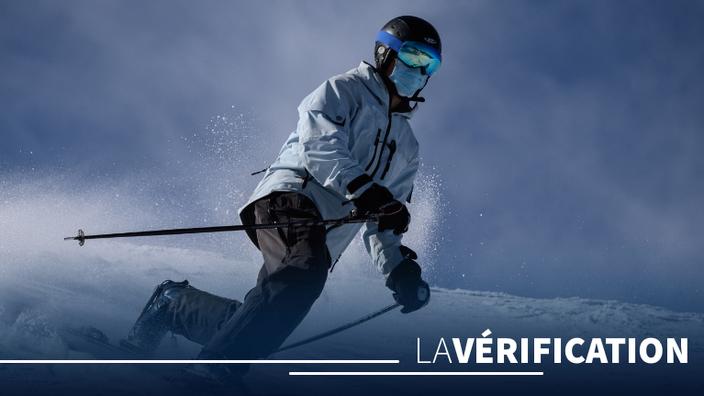 THE CHEKING PROCESS – "The mask obligation, which is already applicable indoors everywhere, will be extended and better respected, especially in all city centers," said Jean Castex. But is this decision justified?
THE QUESTION – The French knocked him down last June, but the mask on the outside is making a comeback. "The mask obligation, already applicable indoors everywhere, will be extended and respected, especially in all city centers.», Announced this Monday evening Jean Castex, during a press conference. "The prefects will adopt the corresponding provisions in conjunction with the mayors», Added the majority leader.
Read alsoCovid-19: is it true that 63% of deaths in hospitals concern vaccinated people?
France is therefore following the example of its neighbors: Spain, Italy and Greece are already asking their populations to wear a sanitary mask, including outdoors. Following them, the prefect of Savoy has banned since Christmas Day from walking without a mask in the streets of the major cities of the department as well as in ski resorts, in addition to markets, queues and gatherings more of ten people.
However, last May, when the wearing of the compulsory mask outside was living its last days, Le Figaro noted the low number of indices suggesting that this measure was really effective. At the time, Santé Publique France had not detected the formation of outdoor clusters and the figures put forward by a study tending to establish a relatively high risk of outdoor transmission had been subsequently denied.
But now, the progression of the Omicron variant is spectacular all over the world and plunges France into a wave unprecedented by its intensity. From the little that we already know about him, this variant would be four times more contagious than its predecessor, the Delta variant. Under these circumstances, should we consider that this time there is a greater chance of being contaminated outdoors, which would therefore justify the return to wearing a mask outside? Is the government's decision justified?
.