Covid-19: for PCRs, "we had to close a thermal cycler with a paper clip …"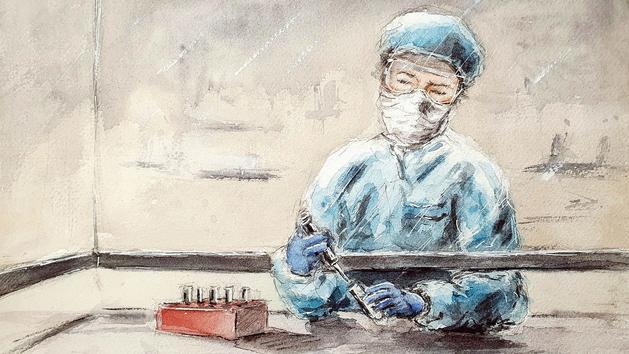 IN VALENCIENNES, IN THE TIME OF COVID (3/6) – In the biology laboratory and in the pharmacy, it took overflowing with imagination to meet the challenges of the Covid.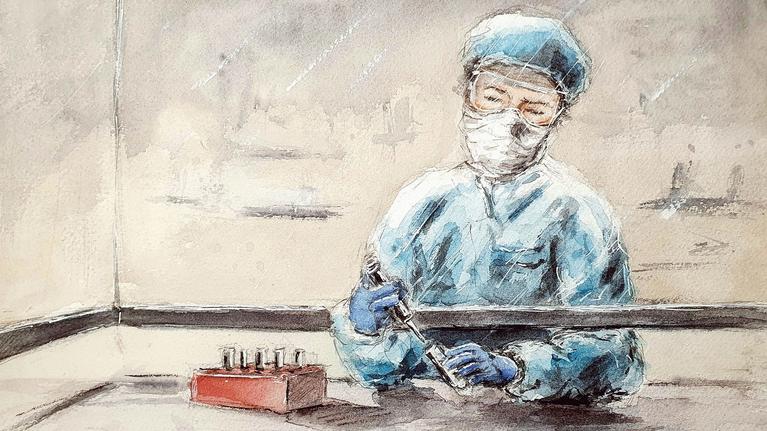 Le Figaro spent a week in various departments of the city hospital to tell you how the epidemic is experienced day by day by caregivers.
Special envoy to Valenciennes
They are the ones who work in the shadows, the ones patients hardly ever see. But they are essential for their proper care. In the bowels of the Valenciennes Hospital Center, hide the immense premises of the medical biology laboratory and the pharmacy.
In the laboratory, PCR tests have established the queen of molecular biology among the thousand and one analyzes carried out for patients in Valenciennes and associated establishments. The increase in load was brutal. "We were doing some virological tests, like the flu. So we had technical and medical expertise, but on small volumes, explains Dr Hervé Bisiau, head of the biology department and pole. We were authorized to perform the Covid PCR tests in March, first
.