Covid-19: "general public" vaccination begins in France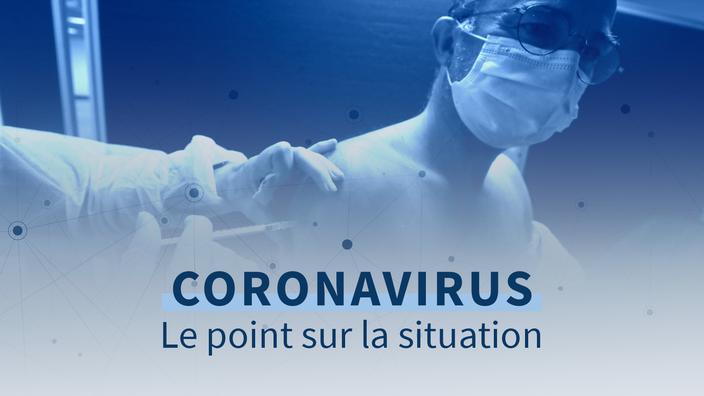 UPDATE ON THE SITUATION – New reports, new measures, highlights: Le Figaro takes stock of the latest developments in the Covid-19 pandemic around the world.
In France, those over 75 and people with "high risk" pathologies are invited to be vaccinated, the United Kingdom extends vaccination to over 70s while in Spain second doses are starting to be injected … To not miss any of the latest highlights related to Covid-19, Le Figaro takes stock of the latest news from this Monday, January 18.
Vaccination opens to more than six million French people
Vaccination against Covid-19 is extended to all people over the age of 75 on Monday, amid fears of a shortage and criticism of the organization. Until then reserved for certain priority audiences including EHPAD residents or caregivers, vaccination is now accessible to over 75s who do not live in retirement homes (5 million people). In addition, there are nearly 800,000 people with "high risk" pathologies (chronic renal failure, cancer under treatment, etc.). In total, 6.4 million people are called upon to be vaccinated.
TO SEE ALSO – Professor Arnaud Fontanet stresses "that it will be necessary" to vaccinate the youngest against Covid-19
Read also :Vaccination: mayors criticize logistical failures
UK expands vaccination campaign
The United Kingdom is expanding its vaccination campaign against the coronavirus on Monday to those over 70 years old, when the quarantine imposed on all arrivals comes into force to avoid the importation of new variants. The consequences of the announced delivery delays of the Pfizer / BioNTech vaccine are being analyzed, according to a government spokesperson. "However, we still plan to achieve our goal of vaccinating the four priority groups (the over 70s, the most vulnerable and health workers, Editor's note) by February 15th", the latter told AFP.
Read also :Covid-19: the Pfizer vaccine is reorganizing to ramp up
Spain begins administering second doses
Spain on Sunday began administering the second dose of the vaccine to priority people who had already received a first dose in December. After crossing the symbolic mark of two million confirmed cases last week, the country recorded a record 40,197 cases in 24 hours on Friday.
The target set by Biden on vaccines deemed "feasible"
New US President Joe Biden's goal of injecting 100 million doses of the vaccine in the first 100 days of his term is "feasible", estimated Sunday Anthony Fauci, who will become his main adviser on Covid-19 after being that of Donald Trump.
TO SEE ALSO – Joe Biden aims to open "thousands of vaccination centers" against Covid-19
Read also :Joe Biden wants to act fast to break with the Trump era
Two vaccines urgently approved in Brazil
The Brazilian regulator on Sunday approved the emergency use of two vaccines, the Briton AstraZeneca and the Chinese CoronaVac, the first two to get the green light in Brazil, where the pandemic has already killed nearly 210,000 people. This authorization made it possible to launch the vaccination campaign in Brazil.
A hundred arrests in Amsterdam
Around 100 demonstrators were arrested on Sunday at a rally in Amsterdam where some 2,000 people were protesting against restrictions linked to the Covid-19 pandemic and against the Dutch government, which resigned on Friday after an allowances scandal.
The English variant in a Belgian retirement home
More than 100 people have been infected in a retirement home in West Flanders (north-western Belgium) by the British variant of Covid-19, which has infected two thirds of residents and caused three deaths.
Over two million dead around the world
The pandemic has killed at least 2,022,740 people around the world since its discovery in China in December 2019, according to a last count carried out on Sunday by AFP. More than 94.4 million cases of infection have been officially diagnosed.
The United States remains the most affected country in terms of both deaths and cases, with 397,494 deaths. They are followed by Brazil (209,847), India (152,274), Mexico (140,241) and the United Kingdom (88,590).
The epidemic does not show signs of weakness in France, with 2,766 patients in intensive care on Sunday and 136 new admissions in 24 hours. With 141 deaths recorded on Sunday, the total death toll reached 70,283, according to Public Health France.
.