Covid-19: Have Children Really Become the Heart of Viral Circulation?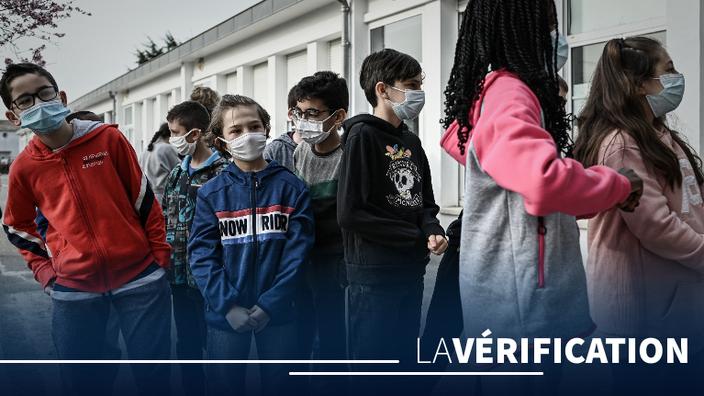 THE CHEKING PROCESS – This is what Professor Gilles Pialoux affirms when the incidence rates among 5-11 year olds have reached double those recorded by the general population. But are there not biases?
THE QUESTION. For a long time, we believed them spared by the Covid-19 crisis. The children were said "less contagious","less at risk of severe form"Of the epidemic, which on the other hand hit the senior citizens hard. But today, the situation seems to have changed a lot. As the government prepares to announce a vaccination schedule for 5-11 year olds, the age group appears to be targeted as the determining factor in the spread of the virus. "Children are the nucleus of viral circulation", repeated Professor Gilles Pialoux, head of the infectious diseases department at Tenon hospital (AP-HP), guest on RTL.
Read alsoCovid-19: which children are most at risk for myocarditis?
The proliferation of class closures has forced the National Education to change the rules. Since November 29, the discovery of a positive case no longer entails keeping all the students at home: all the students are tested and only the positive cases are forced to isolate themselves. Is this the origin of clusters? Are children really the main sources of Covid-19 contamination?
CHECKS. The incidence rates therefore show a
.