Covid-19: "He is not 30 years old, I will fight to find him a place in intensive care"
IN VALENCIENNES, AT THE TIME OF COVID (1/6) – In emergencies, the influx of Covid-19 patients imposes its frantic pace.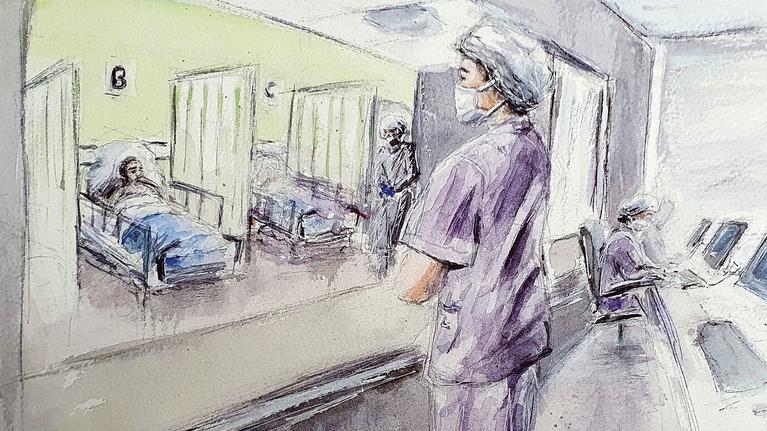 Le Figaro spent a week in various departments of the city hospital to tell you how the epidemic is experienced day by day by caregivers.
Special envoy to Valenciennes
"So, doctor, you said yesterday that we had reached the peak?" "Not at all! I wrote that we had the impression of arriving at a kind of plateau… "" Ah, that's not how I interpreted it… " Between two interventions on this agitated evening at the Valenciennes Hospital Center, the Smur nurse gently mocks the head of the emergency department. "Decidedly, the evenings follow one another and are not alike … Yesterday, it was quieter", blow the Dr Antoine Maisonneuve.
The evening has barely started, and the boxes dedicated to Covid patients are already all occupied. Slower, more progressive, the second wave was not accompanied by a sudden drop in other care activities. And it promises to last longer … The 160 members of the Valenciennes emergencies are therefore put to
.