Covid-19: Hong Kong in panic over the epidemic outbreak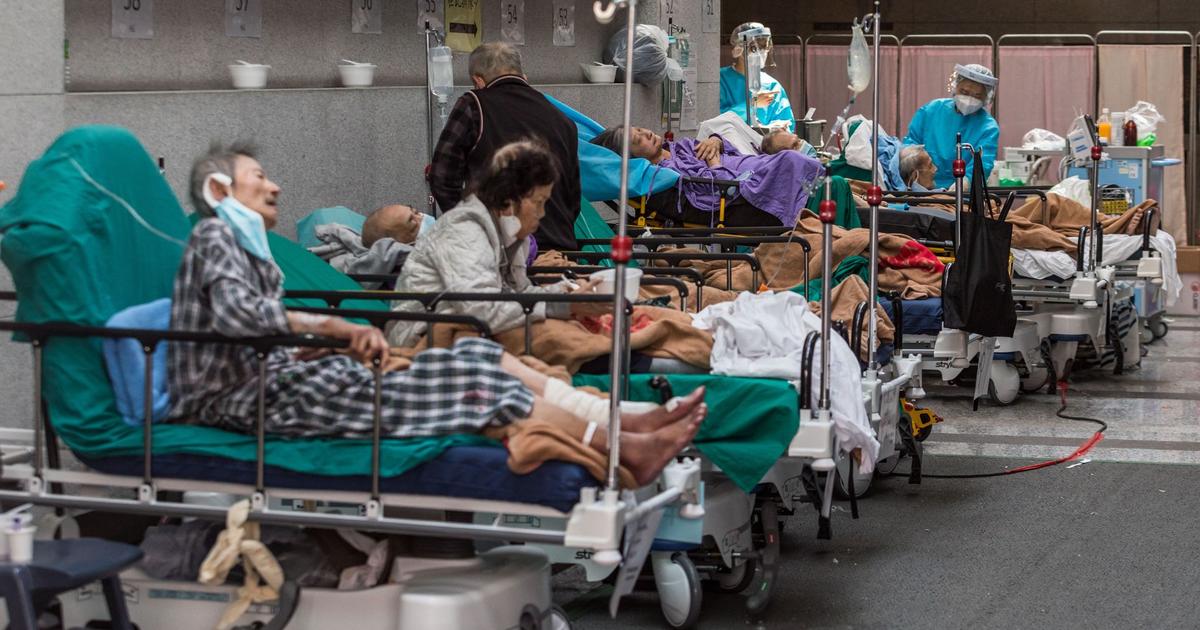 STORY – The Omicron wave in the former British colony has a death rate of 5.2%, the highest in the world.
Taiwan
Elderly people on mobile beds, wards overflowing into hospital car parks, body bags stretched out near patients… In recent weeks, images from Hong Kong hospitals are reminiscent of the chaotic scenes filmed in Italy or Wuhan in March 2020. L he former British colony is battling its worst outbreak since the pandemic began. Despite everything, the authorities are determined to pursue their "zero Covid" policy.
Read also"It's like a prison": these French people forced to flee Hong Kong's anti-Covid health madness
For two years, Hong Kong has been one of the most resilient places in the world in the face of the virus, in particular thanks to a quarantine imposed on anyone arriving in the territory, the general wearing of masks, massive screening and then the tracing of contact cases. But at the end of January, infections arose within a quarantined hotel itself, and despite drastic measures, the Omicron wave quickly got out of control. According to the Hong Kong site Hong Kong Free Press, since the discovery of the Omicron variant…
.