Covid-19: How South Africa weathered the Omicron wave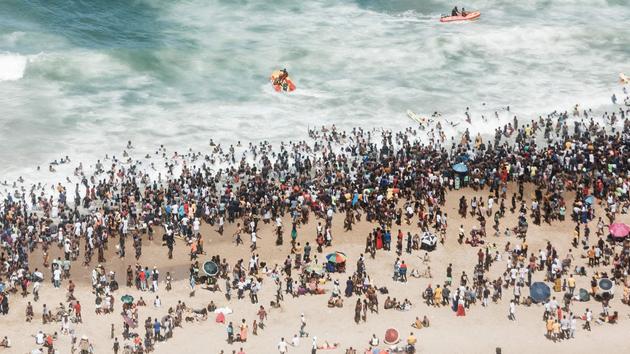 REPORT – As many countries announce tougher health restrictions, South Africans are enjoying their vacations. The fourth wave was very fast there but never spectacular.
The cap
The southern summer is in full swing. Sunscreen and bikini… Life is perfectly normal on the crowded beaches of the Cape Peninsula. As many countries announce tightening health restrictions, South Africans are making the most of their vacation. The new Omicron variant was first identified in South Africa. But it was also in South Africa that the restrictions were also lifted most quickly. Refusing to panic, the authorities in Pretoria have decided not to reconfine the country.
Read alsoOmicron: South Africa has crossed the peak of the wave, good news for us?
"Whether or not this virus originated in South Africa, we may never know. And besides, it doesn't matter. The main thing is to understand how it is spreading around the world today ", explains the Dr Lessells. Locked in the laboratory that identified the new variant on December 18, 2021, scientists from Krisp (Kwazulu Natal Research Innovation and Sequencing Platform) do not have a minute …
.