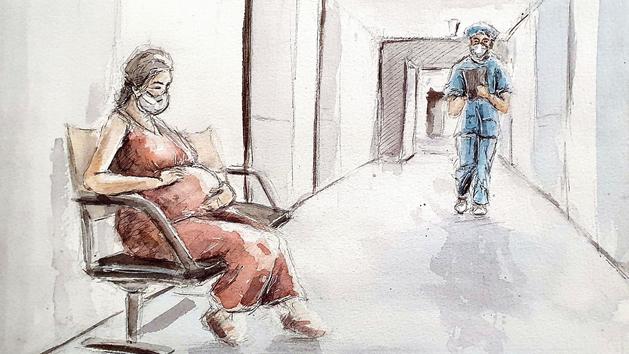 Covid-19: "I was told that my baby was going to be put in isolation, that I was no longer going to see him …"
IN VALENCIENNES, AT THE TIME OF COVID (5/6) – In maternity and neonatal care, efforts are made to reconcile health imperatives and the link between the newborn and his parents.
Le Figaro spent a week in various departments of the city's hospital center to tell you how the epidemic is experienced day by day by caregivers.
In the half-light of this neonatal resuscitation room, machines purr around an incubator. A hand suddenly looms over the blanket. Five little fingers that should not even be born yet, and which have already paid a heavy price for Covid. Ambre was born two months in advance, and spent three weeks in the neonatology department of the Valenciennes hospital center before returning home. "She was doing very well", says his mother. She herself then "The throat that itches a little", the dad has a bad cold. Nothing but very classic for young parents tired from a complicated childbirth in the heart of a rainy autumn.
But, the day after their return home, the girl begins to "Utter little moans", to claim and take less willingly
.