Covid-19: in intensive care, "everyone is ready to face a new wave"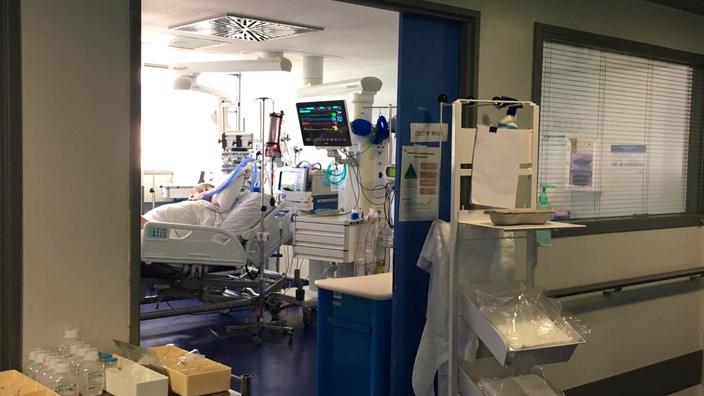 TESTIMONIALS – Despite fatigue and the feeling of an eternal restart, the medical teams in Brest, Marseille, Strasbourg, Lille or Paris are still very motivated.
For over a year, every day has been the same. Their daily lives are punctuated by arrivals of patients positive for Covid-19, ventilations, put on ventilators … departures and a few deaths unfortunately. While they hoped that with the vaccination, the third wave would be "world War One», The delta variant decided otherwise and comes to play the spoilsport of the summer tranquility.
"We entered a fourth wave», Declared Olivier Véran on July 19. A news that Erika, Djillali, Marc, Ferhat, Eric, resuscitators feared "in the first line"Since March 2020. If they work in university hospitals across the country, all have seen at the beginning of July"the storm is coming", The cases increase and fear the surge of this new wave on their hospital department where their teams are already exhausted.
Read also :"We feel the storm is coming": in Strasbourg, doctors are preparing to face the 4th wave of Covid-19
Weariness and exhaustion
"The main feeling is weariness», Breathes Professor Djillali Annane, head of the intensive care unit at Raymond-Poincaré hospital
This article is for subscribers only. You have 86% left to discover.
Pushing back the limits of science is also freedom.
Continue reading your article for € 1 for 2 months
Already subscribed? Log in
.