Covid-19: in South Africa, cases soar with the Omicron variant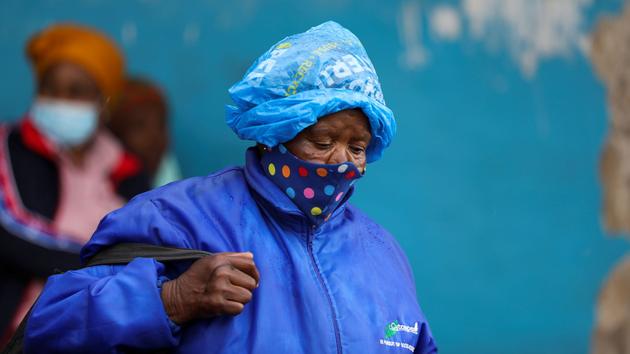 DECRYPTION – The new variant, classified as 'worrying' by the WHO, was presented by South African scientists just a few weeks ago.
In the South African province of Gauteng, the most populous in the country and the most affected in the world by the Omicron variant, the curve representing new cases of Covid appears almost vertical, a sign of meteoric progression. "The number of cases doubles every three days", translated Ridhawaan Suliman, researcher at CSIR (Council for Scientific and Industrial Research) in Pretoria.
Read alsoWhat we learn from the progression of the Omicron variant in South Africa
Only two weeks have passed since the presentation by South African scientists of this new variant with multiple mutations, classified as "worrying" by the World Health Organization. The first known case dates back to November 9, so less than a month ago. And yet, Omicron is already predominant in the sequencing carried out in the country.
The country has 11,125 new daily cases as of December 5, including nearly 8,000 for the region of Gauteng alone, by far the most affected of the nine provinces. The positivity rate has now reached 24% (i.e. one in four positive people tested),
.