Covid-19: in terms of hygiene in hospitals, "there are still holes in the racket"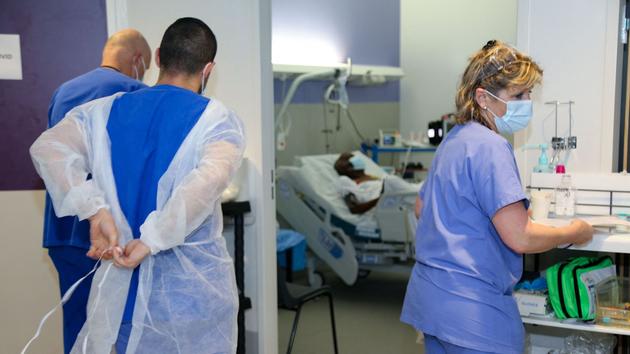 INTERVIEW – Bruno Grandbastien, president of the French Hospital Hygiene Society, recalls that the risks remain, especially outside of treatment times.
LE FIGARO: Are the shortages of protective equipment behind us?
BRUNO GRANDBASTIEN. – To my knowledge, there is currently no supply tension on personal protective equipment, whether for masks or gowns in particular. As for gloves, we have never recommended their systematic wearing for Covid patients. Wearing a second skin on your hands does not remove the risk of transmitting this virus or other microorganisms. On the other hand, it considerably reduces the need for hand hygiene.
Read also :Covid-19: an uneven restart of the epidemic and a mysterious variant effect
Are we still paying so much attention to cleaning surfaces?
The technique of cleaning and disinfection, in other words bio-cleaning, has evolved since the very beginning of the pandemic. It is now much more easily done with the products usually used in hospitals because we have hindsight on their effectiveness, whereas initially bleach was recommended. Disinfection has been reinforced on
This article is for subscribers only. You still have 57% to discover.
Subscribe: 1 € the first month
Can be canceled at any time
Already subscribed? Log in
.