Covid-19: is the end of the epidemic near? Good news and some uncertainties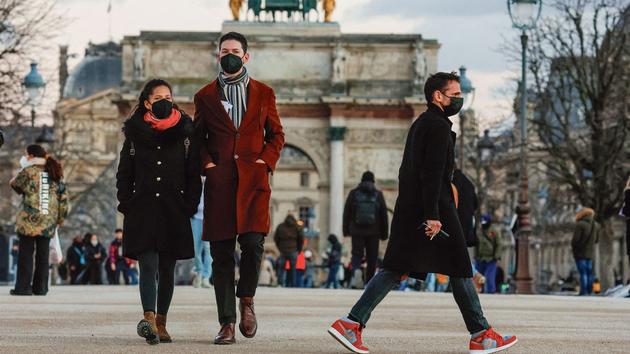 DECRYPTION – If France seems to be soon out of the Omicron wave, the end of the pandemic is still uncertain.
If France looks set to emerge from the Omicron wave soon, is this the "the begining of the end" of the pandemic? The crisis is "far from over", warned the Director General of the World Health Organization, before specifying: "The narrative that Omicron causes mild illness is misleading (and) harms the overall response". Overview of the reasons to hope that this wave of Omicron is the last and their limits.
A less severe virus
It is a phenomenon that was first seen in South Africa, before being confirmed in Great Britain, Denmark, and now in France: the Omicron variant is less virulent than its predecessors. From an epidemiological point of view, this translates into a much slower than expected start to the curves of hospitalizations and intensive care admissions. In Parisian hospitals, Delta was thus still largely predominant ten days ago.
Read alsoCovid-19: does the Omicron variant really send "nobody" to intensive care units?
On Friday, the Directorate of Research, Studies, Evaluation and…
.