Covid-19: is the vaccination pass really useful for controlling the epidemic?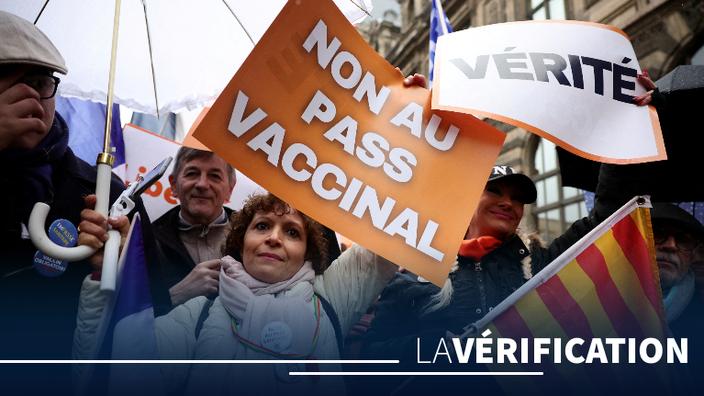 THE CHEKING PROCESS – Since the vaccine does not block the transmission of the virus, some, including Pr Éric Caumes, believe that the vaccination pass is useless. Does this argument hold?
THE QUESTION. "I think the vaccination pass is a mistake". Invited on Europe 1 on Friday January 14, Professor Éric Caumes, head of the infectious diseases department at Pitié-Salpêtrière, pointed to the conditioning of public places with the certificate of vaccine against Covid-19, which continues its journey in the Chambers of Parliament. "From an epidemiological, public health, medical point of view, it is clearly a mistake", pointed to the infectious disease specialist.
Read alsoOmicron: the hope of finally emerging from the pandemic
"We can clearly see that the vaccine does not prevent the circulation of the virus in the general population, we see this every day", he argued, while contamination in France exceeds 300,000 cases. Is the vaccine pass voted this week in the Assembly totally useless in the fight against the pandemic?
LET'S CHECK. By authorizing cinema and restaurant only to people vaccinated or tested negative, the purpose of the health pass was originally to limit the circulation of the virus, by authorizing access to places…
.