Covid-19: laboratories in battle order for the production of recalls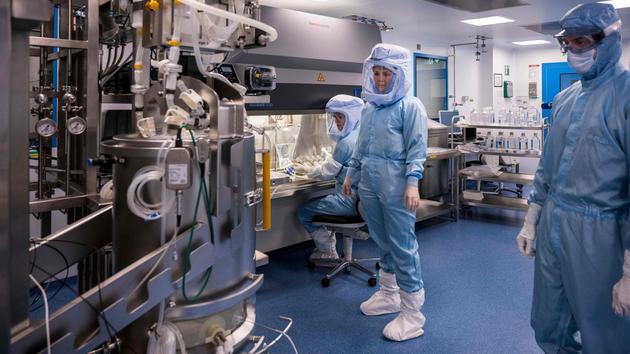 DECRYPTION –After research, the next challenge is production. All the laboratories are in the starting blocks.
Albert Bourla, CEO of Pfizer, confirmed last week the hypothesis of a third dose, or even an annual booster, comparable to that of the flu vaccine. Last month, Alex Gorsky, CEO of Johnson & Johnson, also mentioned it. The idea is gaining ground among scientists in the face of the progression and proliferation of variants.
Read also :Vaccines: will a third dose be necessary?
All the laboratories are in the starting blocks. In February, Pfizer and BioNTech announced that they had launched clinical trials on the effectiveness of a third dose against new variants of Covid. At the end of March, it was Moderna's turn. Its CEO said last week that he hoped his "boosterWould be ready in the fall. This could be a dose of 50 micrograms, compared to 100 micrograms for the initial vaccine. The other vaccines in development, including that of Curevac, also tackle the variants. Sanofi has started dedicated research to guide its future choices on its two
This article is for subscribers only. You have 80% left to discover.
Subscribe: 1 € the first month
Can be canceled at any time
Already subscribed? Log in
.