Covid-19: manufacturers boost their production capacities in southern countries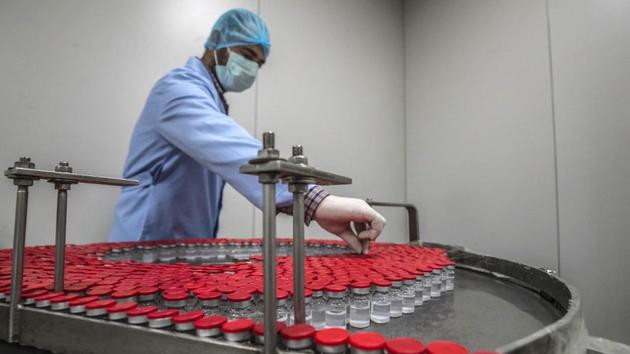 This acceleration could help reduce the gap with the countries of the North.
Some 12 billion doses of anti-Covid vaccines will have been produced worldwide in 2021. All production sites are now close to overheating. Pfizer, Moderna, Johnson & Johnson and AstraZeneca will have supplied approximately half of these volumes. Problem: most of their production was mostly pre-empted from mid-2020 through massive purchase contracts with the United States and the European Commission. Leaving a large part of low-income countries without a solution.
Read alsoCovid-19: Covax weighs 5% of global vaccination
If a dose distribution mechanism for the benefit of the countries of the South (Covax) has been put in place, supplied by the large pharmaceutical companies and the main rich countries, its ambitions have been revised downwards, to 1.4 billion doses (- 25%) for 2021. And deliveries are slow to arrive. Only 255 million doses were sent in mid-September. The fault in particular with the Serum Institute of India – main subcontractor of AstraZeneca in the countries of the South -, which
This article is for subscribers only. You have 76% left to discover.
Pushing back the limits of science is also freedom.
Continue reading your article for € 1 the first month
Already subscribed? Log in
.