Covid-19: Omicron revives hope for herd immunity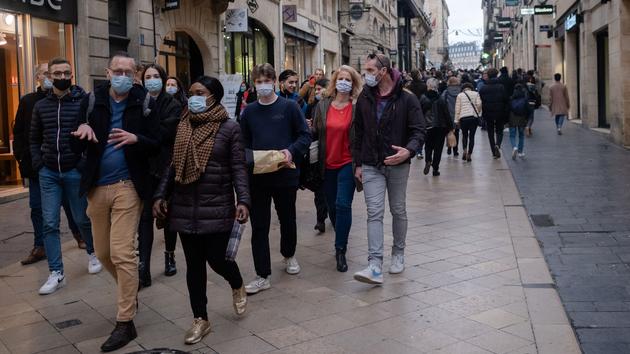 DECRYPTION – The extraordinarily rapid circulation of the variant could change the face of the pandemic.
The peak of the Omicron wave is slow to arrive in France. The number of daily contaminations continues its incredible progression and now exceeds 360,000 (calculated on an average of seven rolling days). The level of hospitalizations reached that of April 2021 and while daily admissions to intensive care decreased, they now mark a high plateau, with around 290 patients treated in these departments each day. "We are at circulation levels never measured for any virus", notes Bruno Canard, virologist at Aix-Marseille University and CNRS research director.
Read alsoBA.2 variant more contagious than its world-dominating 'big brother' Omicron
And for good reason, if we consider that for each case detected by PCR or antigenic tests, at least one case goes under the radar, at least 15 million French people have been infected since the beginning of January. A total that adds to more than 20 million contaminations in 2020 and 2021, according to estimates by the epidemiology and evolution modeling team…
.