Covid-19: photographing the deceased to make possible "a last farewell to the face"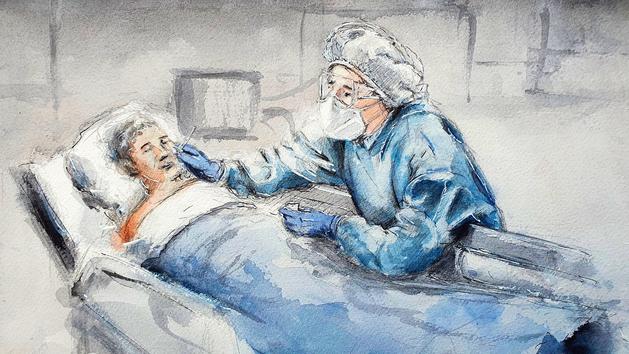 IN VALENCIENNES, AT THE TIME OF COVID (6/6) – The Valenciennes hospital center has developed an original procedure to help families grieve.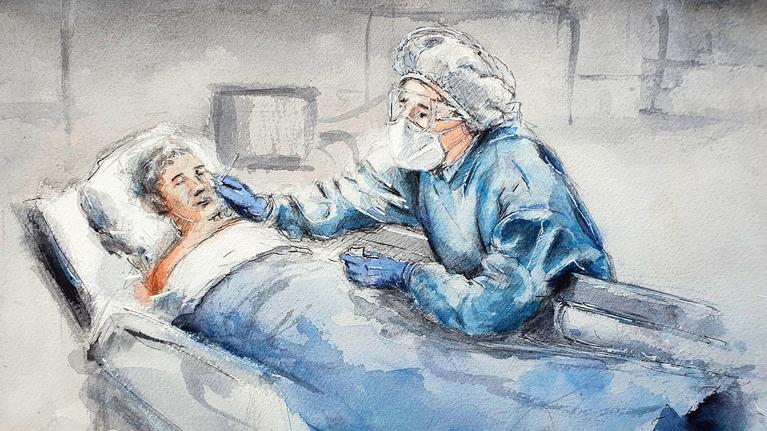 Le Figaro spent a week in different departments of the city hospital to tell you how the epidemic is experienced day by day by caregivers.
Special envoy to Valenciennes
It is a simple envelope of white paper with a name drawn in blue ink. Bérangère Louchart, nursing assistant at the Valenciennes hospital center, delicately takes out a photograph. A woman is resting there, her bust slightly raised, her mouth parted, her hands crossed on her chest. We guess a hospital bed but the rest of the image is blurred and bathed in a soft light. The woman's soul has flown away but she seems to be sleeping, peaceful. The photo will be offered to the family of the deceased, so that they can bid her a last farewell despite the heavy constraints imposed by the Covid.
"Usually, in the event of a death in our hospital, the body is taken to the mortuary room where a complete toilet is carried out, then the families
.