Covid-19: Portugal, good pupil of vaccination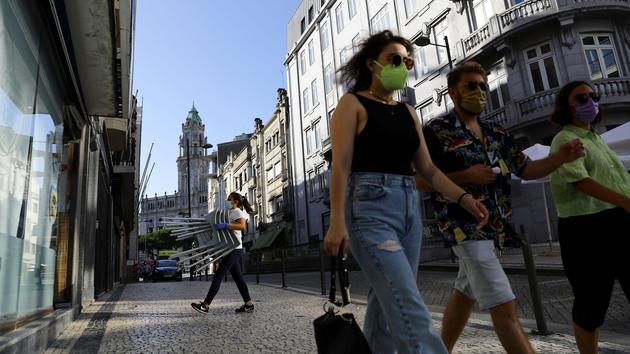 After being hit hard by the Delta variant in early June, the country has seen the number of new daily cases decline for several weeks.
Portugal saw the wave coming before its neighbors: in early June, the number of Covid-19 cases started to rise again, and the country was among the first in the European Union where the Delta variant became dominant . Epidemiologist Antoine Flahault cites in particular the impact of the Champions League final in Porto in June, with "15,000 British supporters who came to spread the Delta variant" in the country. And while its neighbors gradually eased their health restrictions, Portugal, against the grain, tightened the screw. In particular, in mid-June, it prohibited entry and exit from the Lisbon region during the weekend, before instituting a curfew in several municipalities … at the expense of its tourist season.
Read alsoCovid-19: faced with the delta variant, what we know about the real effectiveness of vaccines
These measures were accompanied by a big boost in the vaccination campaign, the beginnings of which were considered sluggish. Today, in a country where the refusal to be vaccinated is considered very low, more than 84% of the
This article is for subscribers only. You have 50% left to discover.
Pushing back the limits of science is also freedom.
Continue reading your article for € 1 for 2 months
Already subscribed? Log in
.