Covid-19: receiving a text could increase vaccination rates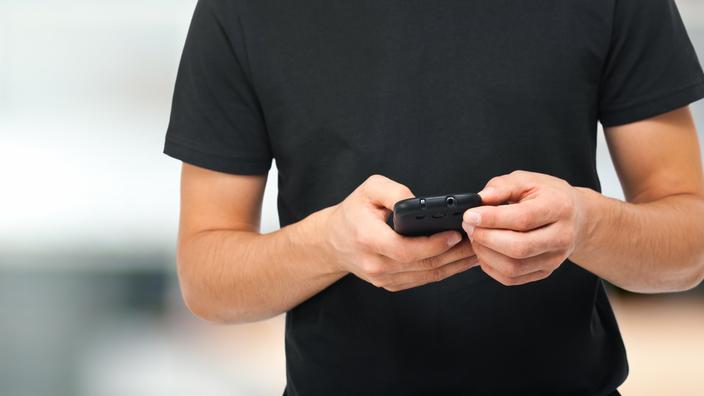 According to a study conducted in California, receiving a reminder text message would increase appointment scheduling by 84%.
A simple reminder text could increase vaccination rates. This is shown by a study, started in January 2021 and carried out on 90,000 people in California, published in the journal Nature Monday August 2. It shows that a text reminding people to book a vaccination slot against Covid-19, sent a day after these people became eligible for vaccination, increased the appointments by 84% and the rate vaccination rate of 26%, compared to rates in a separate group that did not receive the booster.
Read also :Covid-19: are vaccines less effective against the Delta variant?
All reminders included a link to the appointment booking website, allowing them to make an appointment quickly and easily. "The most surprising thing is how powerful such an inexpensive intervention can be, and I don't think we're using it enough.», Considers with Nature Daniel Croymans, one of the physicians who co-authored the study. A second reminder, sent a week later to those who still had not booked vaccination slots, also increased booking and vaccination rates.
Winning strategy
The researchers also wanted to see if the reminders were more effective when "combined with another behavioral intervention to motivate action and / or with an informational intervention aimed at changing vaccination intentions". Some reminders have thus been worded differently, in order to increase the desire to act of the recipients of the text message by developing a feeling of ownership. Thus, the recipients of this type of recall were informed that a vaccine had been "made available to them"And that they could"claim their dose". And this has shown particular effectiveness: in this group of recipients, the appointments to be vaccinated have increased by almost 95% and the vaccination rate by 29%.
Another group received a reminder accompanied by a link to a two-minute video, providing information on Covid-19 and the effectiveness of the vaccine in an effort to correct common misconceptions about vaccination. However, the authors did not find "no evidence that inviting patients to watch the video improved the outcome".
A study that has limits
However, we should not be too quick to rejoice at these results. As Daniel Croymans pointed out, the study could have very different results if it is repeated at this time. The group of unvaccinated people today is more reluctant to vaccination than was the group when the study was conducted, more than six months ago, when vaccination was still not open to population in the United States.
Read also :Coronavirus, what you need to know this week: overcome reluctance, vaccinate the undecided
The authors of the study are therefore considering other nudges that could help convince those most reluctant to vaccination. Personalized messages which would take into account the public information available on the political affiliation of the recipients are thus envisaged. "Specifically at this point where there is a group of people who are very hesitant about vaccination, tailoring the message to them is even more important," Judge Daniel Croymans.
.