Covid-19: respect for barrier gestures is less scrupulous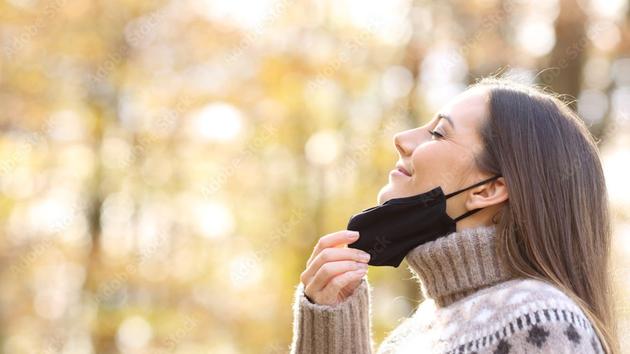 On the chin, wrist or corkscrew at the bottom of the pocket, the mask is less and less often correctly placed.
Who still conscientiously changes their mask every four hours? Slips it into the washing machine every night? Who always walks with his bottle of hydroalcoholic gel at the bottom of the bag? After a year and a half of the pandemic, a certain weariness sets in. While the indicators of the epidemic are green, more and more French people are freeing themselves from barrier gestures.
Read alsoMasks at school: "To deprive children of our faces is dehumanization"
In pharmacies, it is now nasal sprays that are highlighted, more than hydroalcoholic solutions. "I think the sales of masks have hardly declined, but the frost, people have been fed up with it for a while!exclaims a manager of the large Carré Opéra pharmacy, rue de la Chaussée d'Antin, in Paris. Today, people mostly buy probiotics and other vitamin cocktails. " Because while the temperatures drop, it is the great return of the common cold, tonsillitis, gastro. If, last year, these epidemics were particularly rare, they seem to return
This article is for subscribers only. You have 70% left to discover.
Pushing back the limits of science is also freedom.
Continue reading your article for € 1 the first month
Already subscribed? Log in
.