Covid-19: resuscitation services fear the next fortnight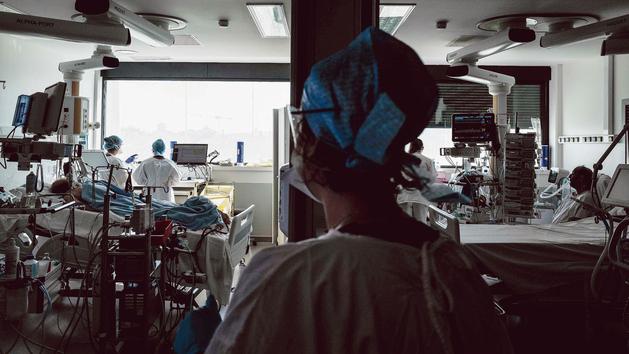 DECRYPTION – In the Auvergne-Rhône-Alpes region, where the occupancy rate of intensive care beds is close to 121%, we are doing everything to avoid having to "sort" patients in the days to come.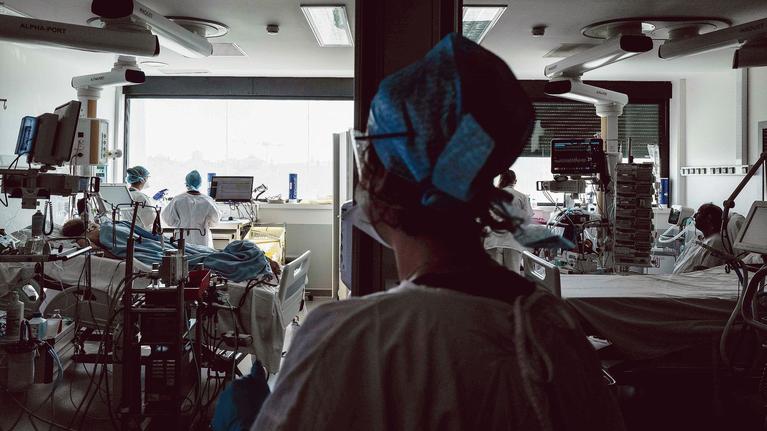 Resuscitation services filled to 121% by Covid-19 patients: data from Public Health France for Auvergne-Rhône-Alpes testify to the extent of the wave that overwhelms the hospitals in the region, the most congested in France. At the national level, where nearly 4,000 Covid + patients are in critical care, the occupancy rate of intensive care beds on Wednesday approached 77% on average throughout the territory, Hauts-de-France and the Paca region appearing also among the most affected regions. But in Auvergne-Rhône-Alpes, this rate rises to 128% in the Loire department, 127% in the Rhône, 136% in Ain and even 200% in Ardèche!
These exorbitant figures must however be qualified because they do not reflect the reality on the ground, in particular because they are based on the number of beds available before the health crisis.. In concrete terms, hospitals in the region have increased the number of beds dedicated to Covid, and are not yet saturated. The
.