Covid-19: seven questions to understand what changes Omicron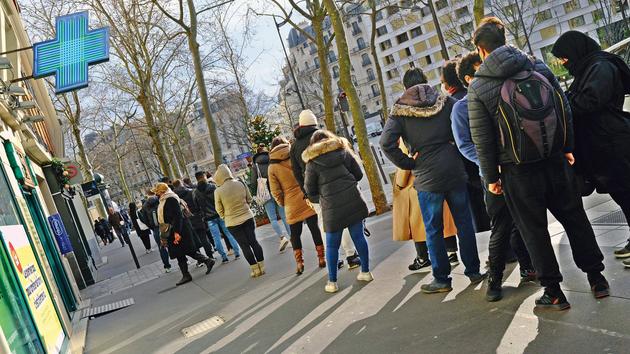 DECRYPTION – Extremely contagious but clearly less severe than Delta, the variant upsets epidemiological forecasts.
More than 160,000 new confirmed cases per day on a weekly average, "not far away" of 300,000 in the last 24 hours according to Olivier Véran… The meteoric progress of Omicron and its numerous mutations which modify several parameters of the equation (effectiveness of vaccines, virulence, reliability of tests…), raise several questions on the continuation of the 'epidemic. Response elements…
Soon all contaminated?
It is now certain that the Omicron variant is even more contagious than Delta, which is already highly transmissible, in particular because of its ability to thwart the immune defenses of people who have been vaccinated or already infected. It also seems to have gained an intrinsic advantage (eg a greater potential for replication or a more efficient cell attachment system). "However, the more transmissible a virus, the greater the percentage of individuals affected during the epidemic", underlines Pierre-Yves Boëlle, professor at the Pierre-Louis Institute of Epidemiology and Public Health (IPLESP) …
.