Covid-19: should the incidence rate continue to guide health decisions?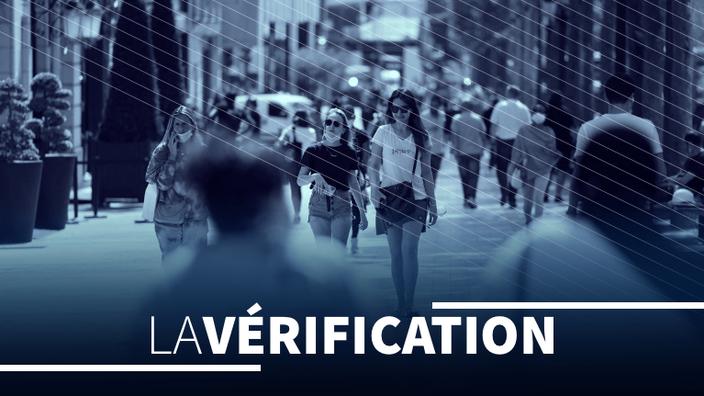 THE CHEKING PROCESS – In the UK, Conservative parliamentarians have called for an end to the daily publication of the incidence rate, which would affect the "mental load" Population.
THE QUESTION. Since the start of the Covid-19 epidemic, the French have gradually become familiar with the measurement indicators of the virus, such as the incidence rate in the territory, or the reproduction rate of the virus (the famous "R0"). Although they have long guided the health strategy of countries, they are now considered "anxiety-inducing"And"without interestBy some governments. In the United Kingdom, Conservative parliamentarians on June 29 demanded to stop the daily publication of these figures, because of their impact on "mental load»Of the British population, as reported by the news site Politico .
Read also :In Israel, 40% of vaccinated among the new contaminations: is it a failure?
In France, the incidence rate, that is to say the number of new infections per 100,000 inhabitants, has always occupied a central place in health decisions. In recent weeks, the government has been alerting to a potential resumption of the epidemic caused by the arrival of the Delta variant. The Minister of Health, Olivier Véran, spoke on Monday the possibility of a fourth wave "from the end of July". However, with the increase in vaccination in France, the situation has changed considerably and a strategic question now arises for the government: should the incidence rate continue to guide health decisions when more than 50% of the population was first vaccinated?
Read also :Covid-19: compulsory vaccination of caregivers is getting closer
CHECKS. According to Jonathan Roux, epidemiologist at the School of Advanced Studies in Public Health, the incidence rate, which is based on
This article is for subscribers only. You have 71% left to discover.
Pushing back the limits of science is also freedom.
Continue reading your article for € 1 the first month
Already subscribed? Log in
.