Covid-19: should we really be afraid of the Indian variant?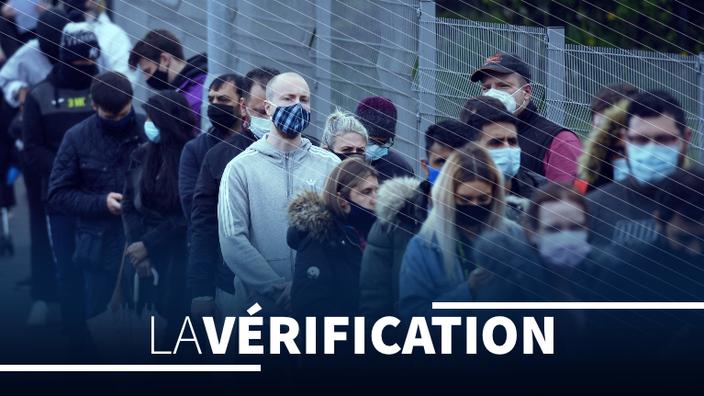 THE CHEKING PROCESS – The British authorities are worried about the spread across the Channel of this variant which appeared in India. Is it more deadly, more contagious and resistant to vaccines?
THE QUESTION. British Prime Minister Boris Johnson publicly expressed concern on Friday about the increase in the prevalence of the Indian variant in the country, fearing that this could call into question the deconfinement schedule (which is due to lead to the full reopening of the country on the 21st). June). This speech followed the latest report from the British Public Health Agency (PHE) on the evolution of variants and an alarming briefing note from the SAGE modeling group, the British Scientific Council.
Read also :Do Indians die less from Covid-19 than the French?
According to the latest information at their disposal, the Indian variant is transmitted more easily than the English variant. They suggest a potential overcontagiousness of 50% compared to the English variant (which remains to be confirmed). Their models further show that such transmissibility could lead to yet another extremely deadly summer wave if restrictions are completely relaxed. All of this finds all the more echo in France as it reminds us of what happened last December when British experts warned of the emergence of the so-called English variant, more contagious and has since become a large majority in all of France. 'Europe. What is the situation today ? What do we know about the Indian variant? Is it resistant to the vaccine? Is it really more contagious? Is he progressing on French territory?
CHECKS. Perhaps it should be specified in the preamble that there is no "a" But "of»Indian variants. Three precisely. In the PANGO classification system used by the British, they are found under the denominations "B.1.617.1","B.1.617.2"And"B.1.617.3". This is an important point because they do not have exactly the same mutations, do not spread
This article is for subscribers only. You have 76% left to discover.
Subscribe: 1 € the first month
Cancellable at any time
Already subscribed? Log in
.