Covid-19: should we stop testing?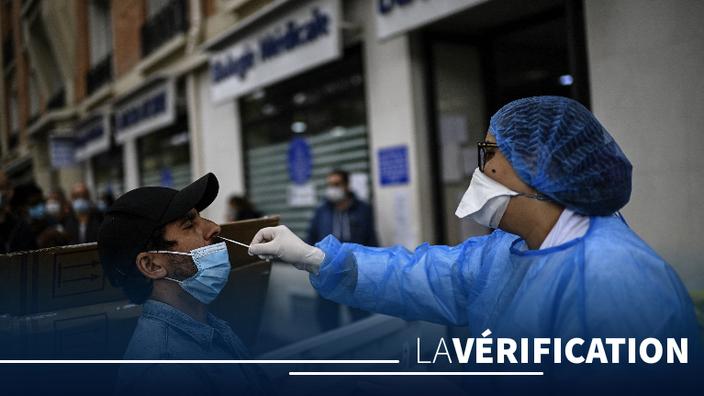 THE CHEKING PROCESS – Doctor Gérald Kierzek believes that France should, like Ontario, end screening. According to him, counting the contaminations of a now benign virus only generates "panic".
THE QUESTION. "What if we just stopped testing ?!". The question, asked on January 3 by Doctor Gérald Kierzek, medical director of Doctissimo, had the effect of a small bomb on Twitter. As contaminations explode, hospitals sound the alarm and the state of health emergency is back in overseas territories, the suggestion is disconcerting. "In the middle of an epidemic period with a benign variant, that is seriously discussed!", Insisted the emergency doctor and health columnist, who supported his remarks the following day on the set of Figaro Live . "We have an epidemic that has changed its face. The Omicron variant is no longer dangerous, it takes very little to the hospital, causes very few serious forms". We must therefore get out of the "daily epidemiological calculation"Which feeds the"alarmists", And which generates, he believes,"a panic effect".
Read alsoGérald Kierzek: "Let us not blame the unvaccinated people for the overcrowding of hospitals"
The same day in Pro Time (Cnews), epidemiologist Martin Blachier is…
.