Covid-19: the French drop the mask despite the increase in contamination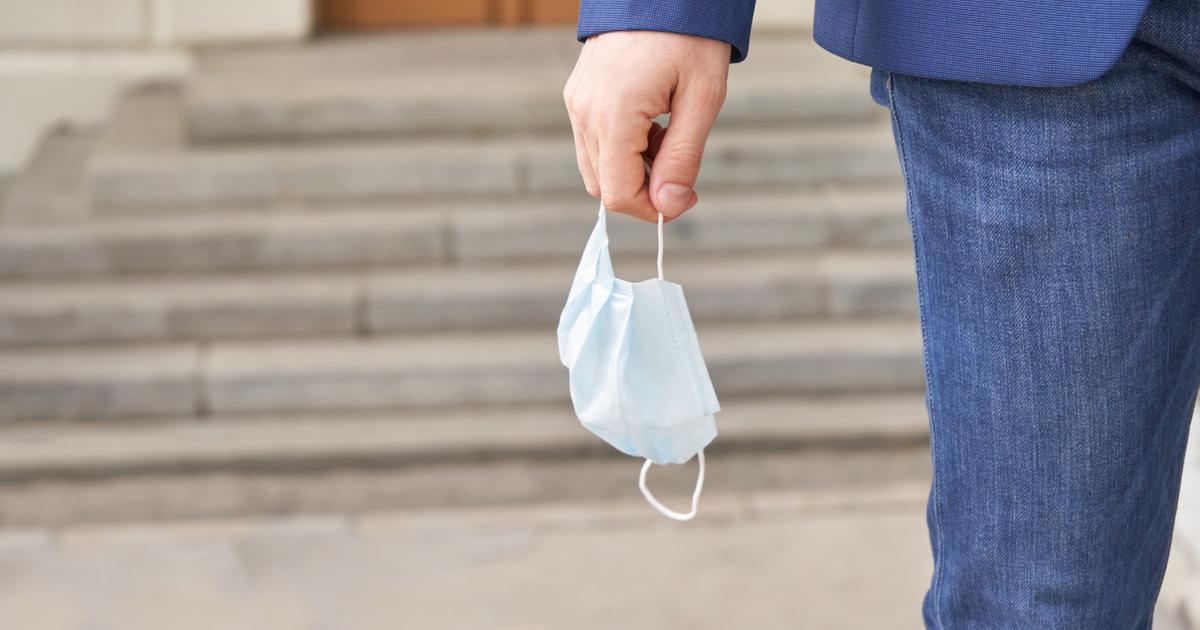 INFOGRAPHICS – If the number of patients hospitalized with a Covid-19 diagnosis continues to fall, conversely that of contaminations is rising. A trend observed for several days when the end of the compulsory mask comes on March 14.
Everyone will finally be able to breathe! From Monday March 14, the French are dropping the mask a little more. The government has indeed decided to suspend on this date the application of the vaccination pass wherever it applies. This decision effectively leads to the end of the wearing of the compulsory mask in all places where it is still applied, in particular at work, or in classrooms. Since February 28, the mask was already no longer required in closed places subject to the vaccination pass.
Read alsoCovid-19: Macron sets the end of the vaccination pass on March 14, the mask remains compulsory in transport
However, two measures continue to remain in force. Wearing a mask will remain compulsory in public passenger transport, given the crowding. And this "for a few more weeks", underlined the Minister of Health, Olivier Véran, during a trip at the end of February to the Pompidou hospital in Paris.
In addition, the mask and the health pass (presentation of proof of vaccination, a negative test or a certificate of recovery) will always be required in…
.