Covid-19: the hunt for the Omicron variant finally resumes in France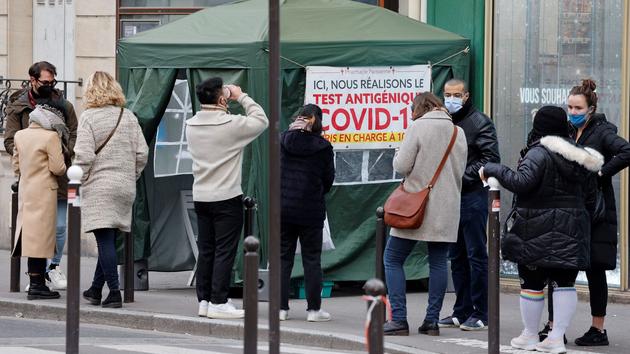 DECRYPTION – After a chaotic transition, screening gives results. Delta remains on a high plateau with 40,000 cases.
After a hole of almost three weeks, Public Health France (SPF) is finally starting to publish the results of screening surveys giving the proportion of the Omicron variant in France. Unsurprisingly, this new variant has become the majority in the country since December 25. It now represents nearly 80% of cases. What is more surprising is that the Delta variant continues to circulate quite widely: it remains on a high plateau, around 40,000 cases per day (20% of the 200,000 daily contaminations). This prolonged cohabitation is unexpected because it is not observed in the United Kingdom, for example, where Omicron represents 96% of cases.
"READ ALSO – Covid-19: should we stop testing?
Why has this information, which is crucial to better understand the risk weighing on hospitals (given the higher risk of developing severe forms with Delta), so long missed? Because the Directorate General of Health has asked to change …
.