Covid-19: the incidence rate increasing in several departments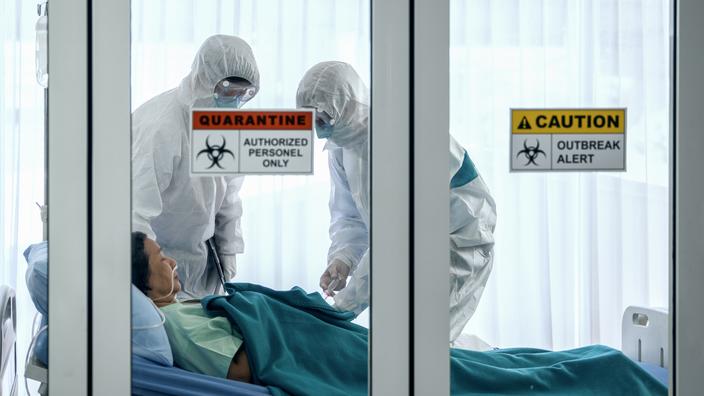 Four departments close to 200 contaminations per 100,000 inhabitants could be the subject of local measures to curb the virus.
This is one of the most closely monitored curves for estimating the severity of the health situation locally. The incidence rate, or the number of positive cases for Covid-19 per 100,000 inhabitants, has increased significantly in recent days in certain departments of France. Last spring, the Head of State set as a criterion for deconfinement for each department a local incidence rate below 400, subjecting this threshold to two subsidiary conditions: a very sudden increase in incidence, or resuscitation services threatened with saturation. This time in France, it is from a rate of 200 that the departments may be the subject of braking measures by the prefects. "Everywhere, we will have the same approach: recognize good citizenship and put the restrictions on the unvaccinated rather than on all", Signaled President Macron on Monday evening.
Read also :The head of state urges the French to get vaccinated this summer
To date, only Martinique exceeds this red alert threshold. With a rate of 254 contaminations, the island has seen its hospital occupancy curve rise exponentially since July 1, leading the prefecture to take certain measures, including the return of compelling reasons to go to neighboring Guadeloupe. On the island, the vaccination rate does not exceed 15.44% of the second dose.
Besides Martinique, Guyana (175) and Réunion (168) have also seen their curves gradually rise since the beginning of March. While the vaccination campaign remains weaker in the Overseas Territories, these departments could potentially be the subject of prefectural measures in the coming days, particularly Guyana, where the occupancy rate of resuscitation beds is 71%. In mainland France, only the Pyrénées-Orientales are dangerously close to the alert level, with a peak of 130 contaminations per 100,000 inhabitants.
In the rest of the country, the average incidence of 37 remains relatively low. However, 44 departments exceed the bar of 50 contaminations per 100,000 inhabitants, a benchmark figure in France to consider the situation as worrying.
.