Covid-19: the number of patients continues to increase in intensive care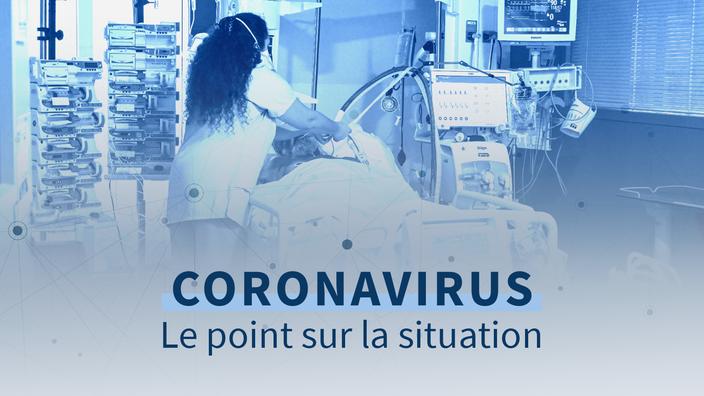 UPDATE ON THE SITUATION – New measures, new reports and highlights: Le Figaro takes stock of the latest developments in the Covid-19 pandemic around the world.
While the number of patients in intensive care is increasing in France, and controls intensify, several European countries are taking new measures. In South America, the epidemic is gaining ground.
The number of patients in intensive care is increasing
The number of patients with Covid-19 in intensive care continued to increase on Saturday even if the number of hospital admissions has declined a little over the last 24 hours, according to data published on Saturday by Public Health France.
The number of patients in intensive care has been rising steadily since the lowest recorded on January 7 (2,573 patients). They were 4,791 on Saturday against 4,766 the day before. The number of patients admitted to intensive care had peaked on November 16 at 4,903 patients at the height of the second wave of the epidemic.
Read also :Jean-Louis Teboul: "There has been no real increase in long-term intensive care beds"
Faced with a "critical" epidemic situation, the authorities on Saturday stepped up checks to enforce the travel ban, while calls are increasing for much stricter restrictions and an expansion of the vaccination campaign.
Since midnight Friday, three departments – Rhône, Aube and Nièvre – have been subject to restrictive measures already in force in 16 others, including Paris and its region. On the program: no trips over 10 km without exemption, no leaving the territory without a compelling reason, shops closed and half-classes in high school.
Read also :Covid-19: more than 90,000 police and gendarmes mobilized for intensified checks in stations, airports and tolls
Vaccination open to over 70s
Emmanuel Macron had promised this week during a trip to Valenciennes (North): vaccination has been open since Saturday morning to over 70s. Until now, it has only been reserved – apart from co-morbidities or health personnel – over the age of 75.
Read also :Covid-19: vaccination open to over 70s
Picnics prohibited and Easter processions canceled in Martinique
Camping and picnics on the beaches of Martinique will be prohibited on Easter weekend and the traditional processions canceled, due to a deterioration in the health situation, the island's prefect announced on Saturday. From next Thursday and for the whole Easter weekend, the curfew, set up on Friday from 10 p.m. to 5 a.m. in Martinique, will be brought forward to 7 p.m.
Otherwise, "The traditional processions and Stations of the Cross cannot take place. This restriction was the subject of discussions with the religious authorities who announced that they will not organize a ceremony on the public highway ", indicated the prefect Stanislas Cazelles, quoted in a press release.
It also adds a restriction concerning another Easter tradition on the island: camping and picnics at the beach: "These activities will be prohibited (…) to avoid contamination, in particular between the different generations of the same family". Measures whose application will be monitored by a hundred gendarmes and police officers mobilized.
Read also :Covid-19: a curfew decreed in Martinique for three weeks
Great Britain: no scientific reason to delay deconfinement
British Prime Minister Boris Johnson said on Saturday that he did not see "absolutely nothing"In the scientific data which would justify reviewing its deconfinement plan for England, when some scientists warn against new variants of the coronavirus.
Read also :Covid-19: Boris Johnson defends the safety and efficacy of the AstraZeneca vaccine
New restrictions in Europe
Faced with this situation, Madrid announced on Saturday that a negative PCR test of less than 72 hours would now be required for anyone wishing to cross the French land border to travel to Spain.
In Belgium, the professions of non-medical contacts (hairdressers in particular) are again closed for four weeks. "Non-essential" shops (excluding food, pharmacies, bookstores) will only be able to welcome customers by appointment.
Poland has decided to close nurseries, kindergartens, large furniture and DIY stores, as well as beauty and hairdressing salons. In churches, one person per 20 square meters of surface area will now be allowed, compared to 15 square meters previously.
Latin America: sad records
Latin America is hard hit: Brazil announced a new 24-hour coronavirus death record on Friday, with 3,650 deaths. Peru has identified nearly 12,000 contaminations in one day, again a record.
Argentina recorded nearly 13,000 new infections the same day, the highest for more than two months, and Buenos Aires announced the suspension of flights from Brazil, Chile and Mexico.
The pandemic of the new coronavirus has killed at least 2,768,431 people worldwide and more than 126,070,470 cases of infection have been officially diagnosed, according to a report established on Saturday by AFP.
.